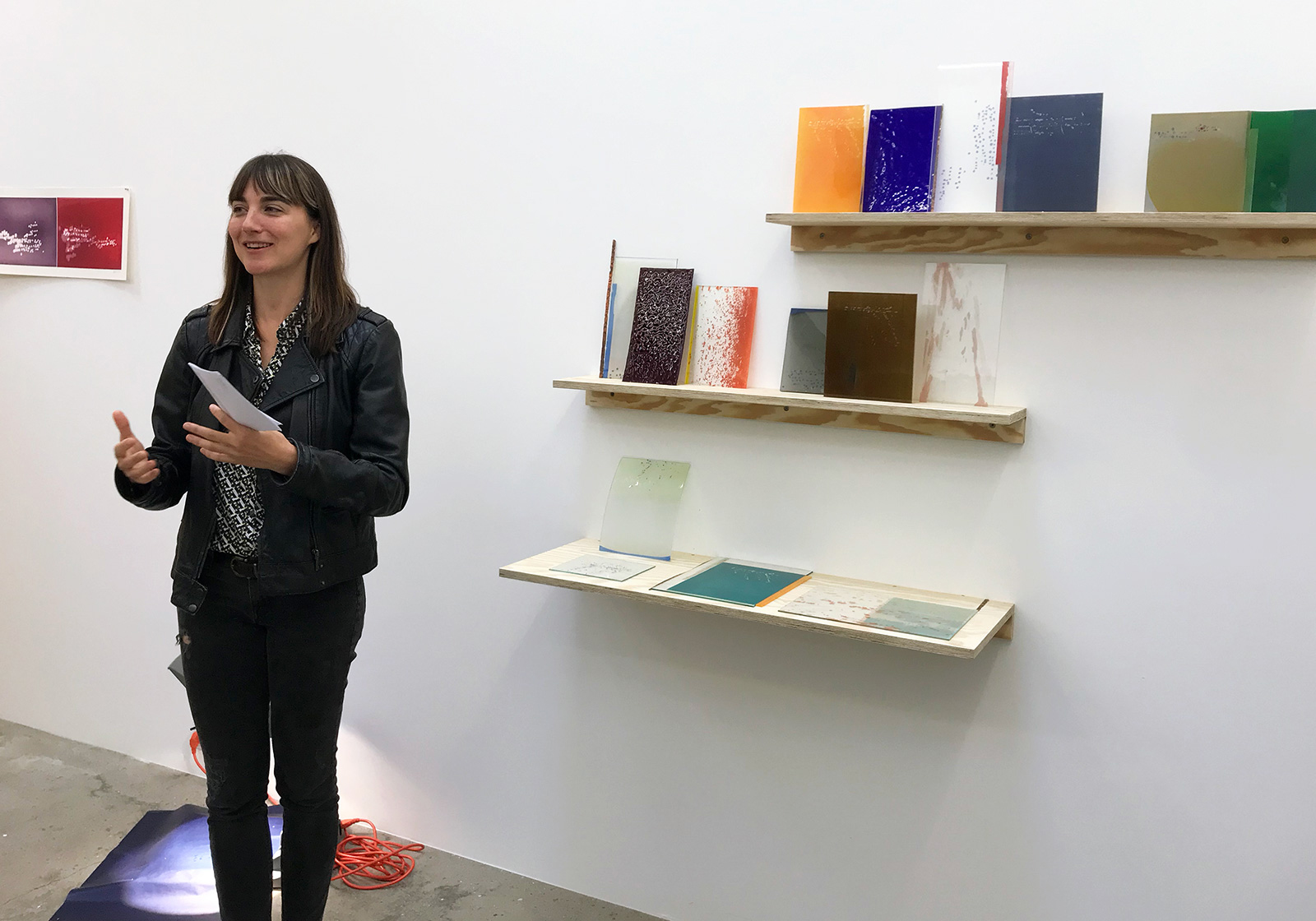 Artist Talk, Altea Grau. 02.10.2021. Photo Birgitte Munk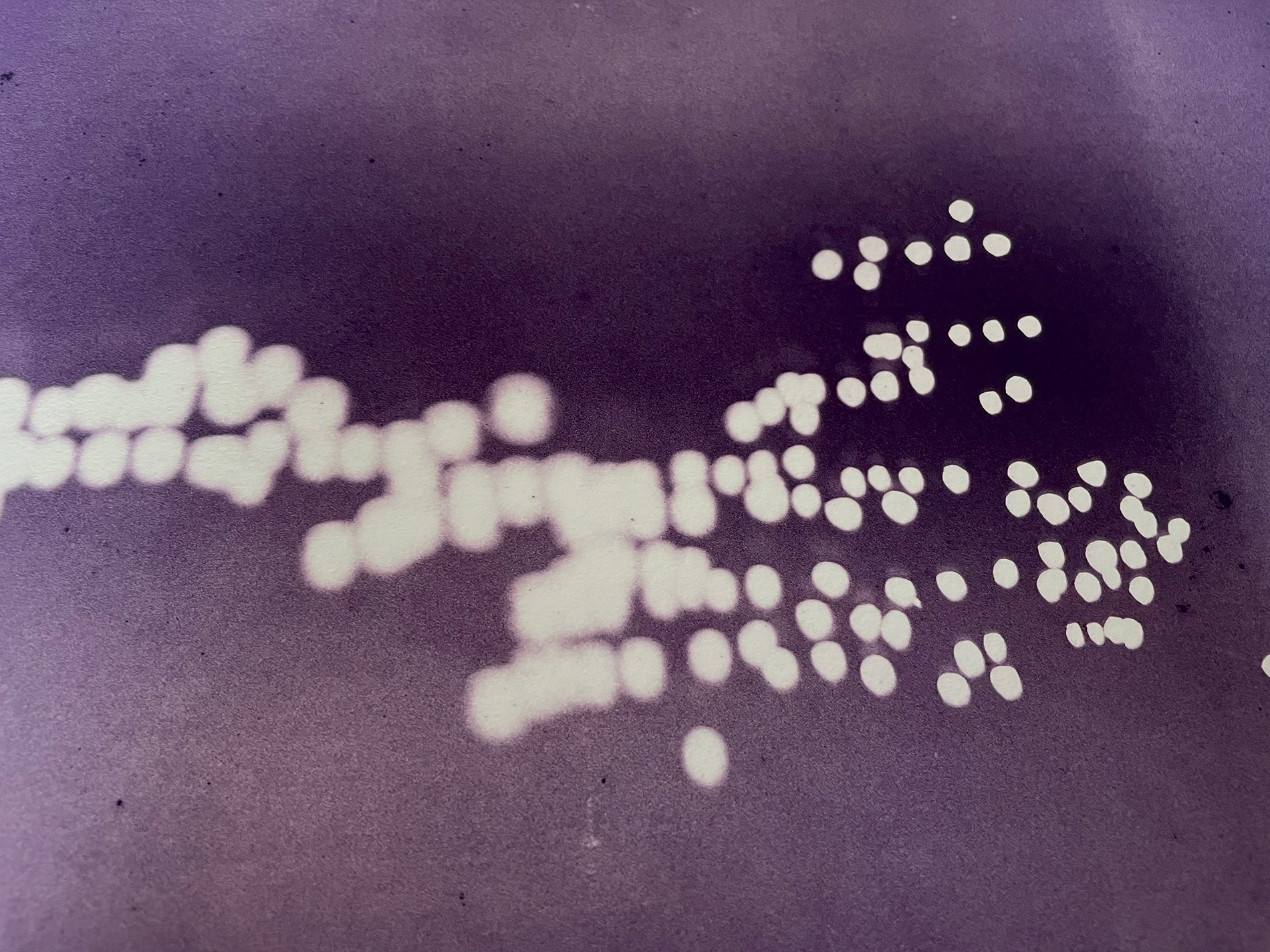 'Light pressure' 2021, Altea Grau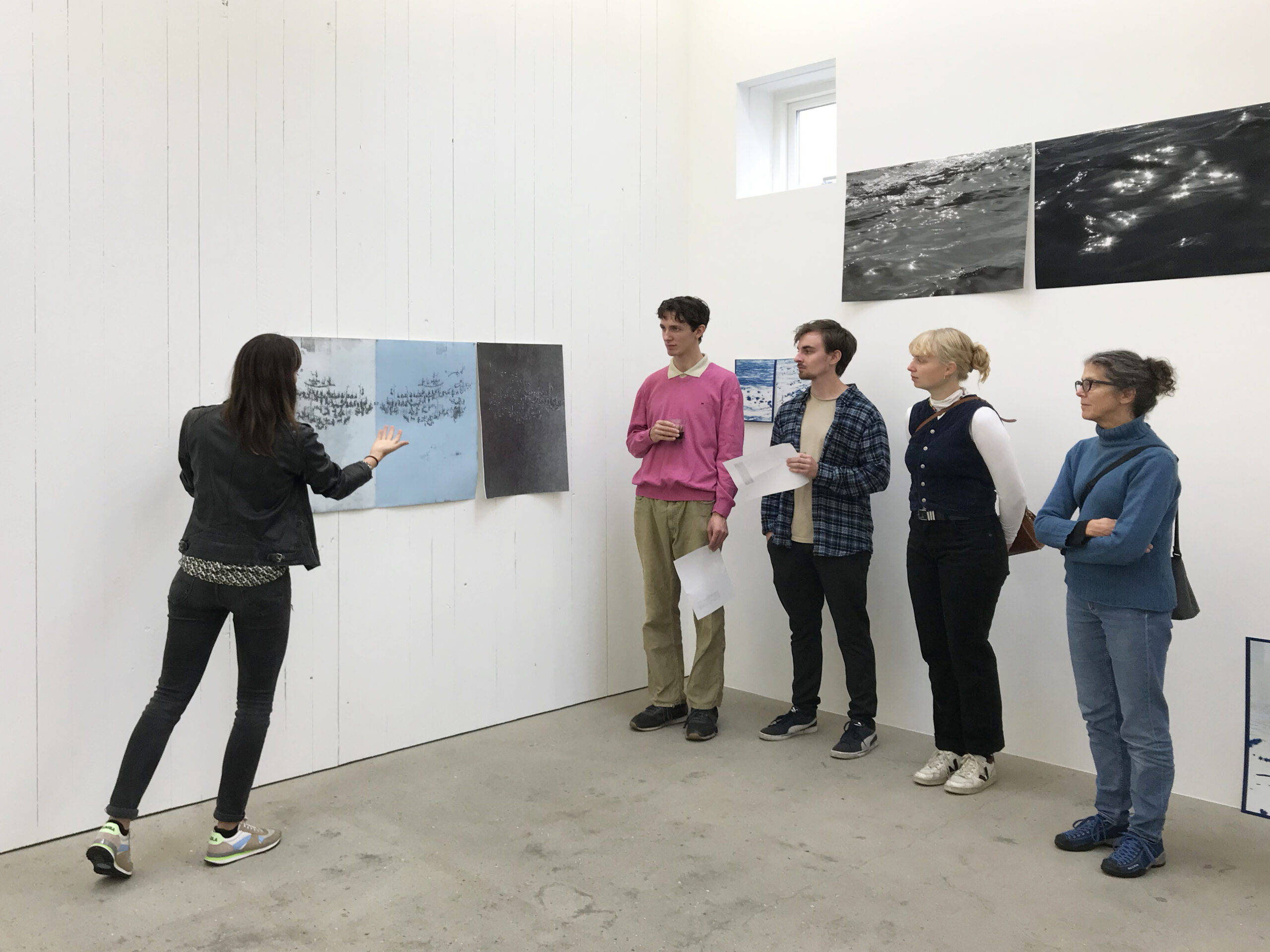 Artist Talk, Altea Grau. 02.10.2021. Photo Jørn Tækker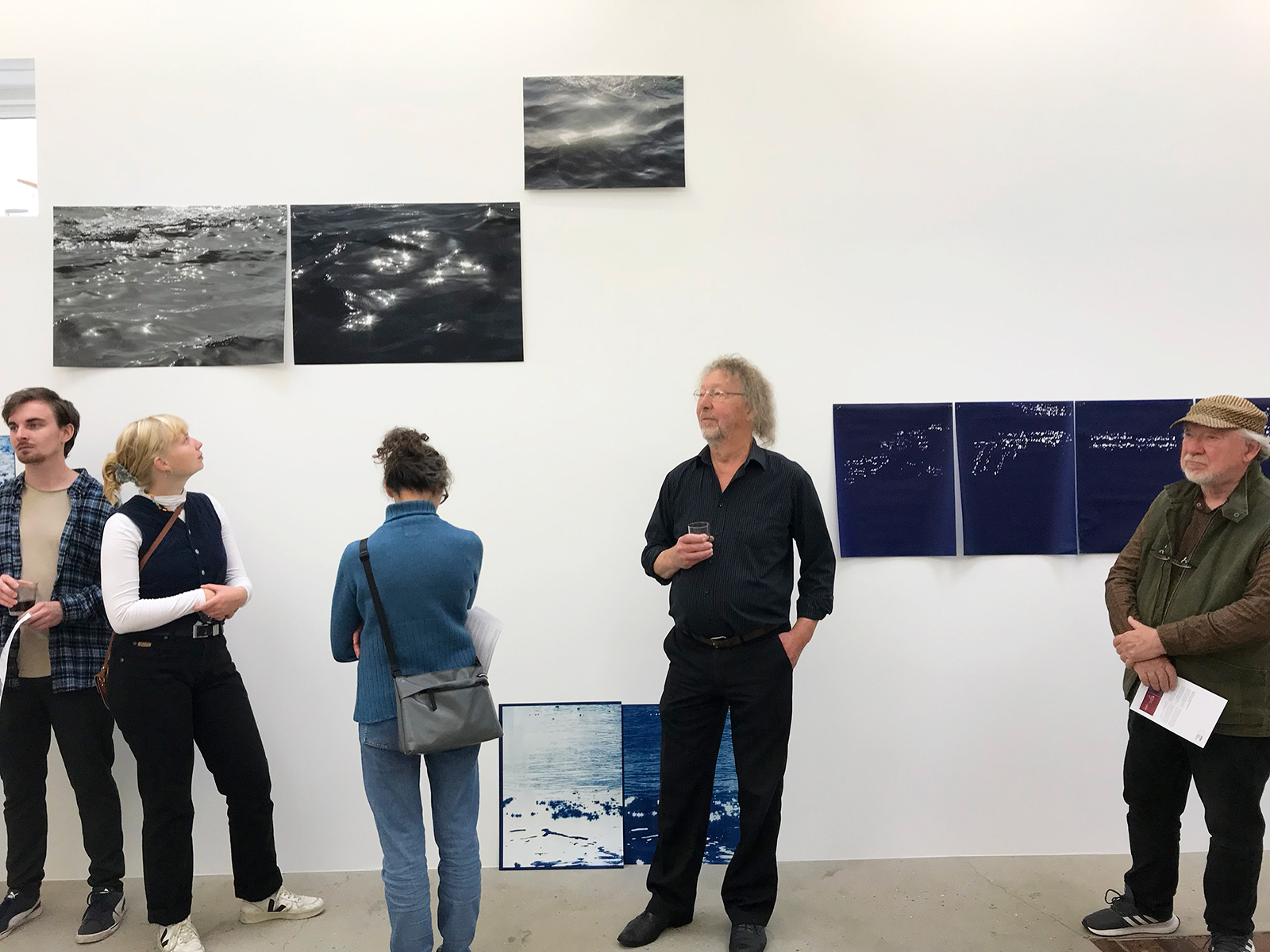 Artist Talk, Altea Grau. 02.10.2021. Photo Jørn Tækker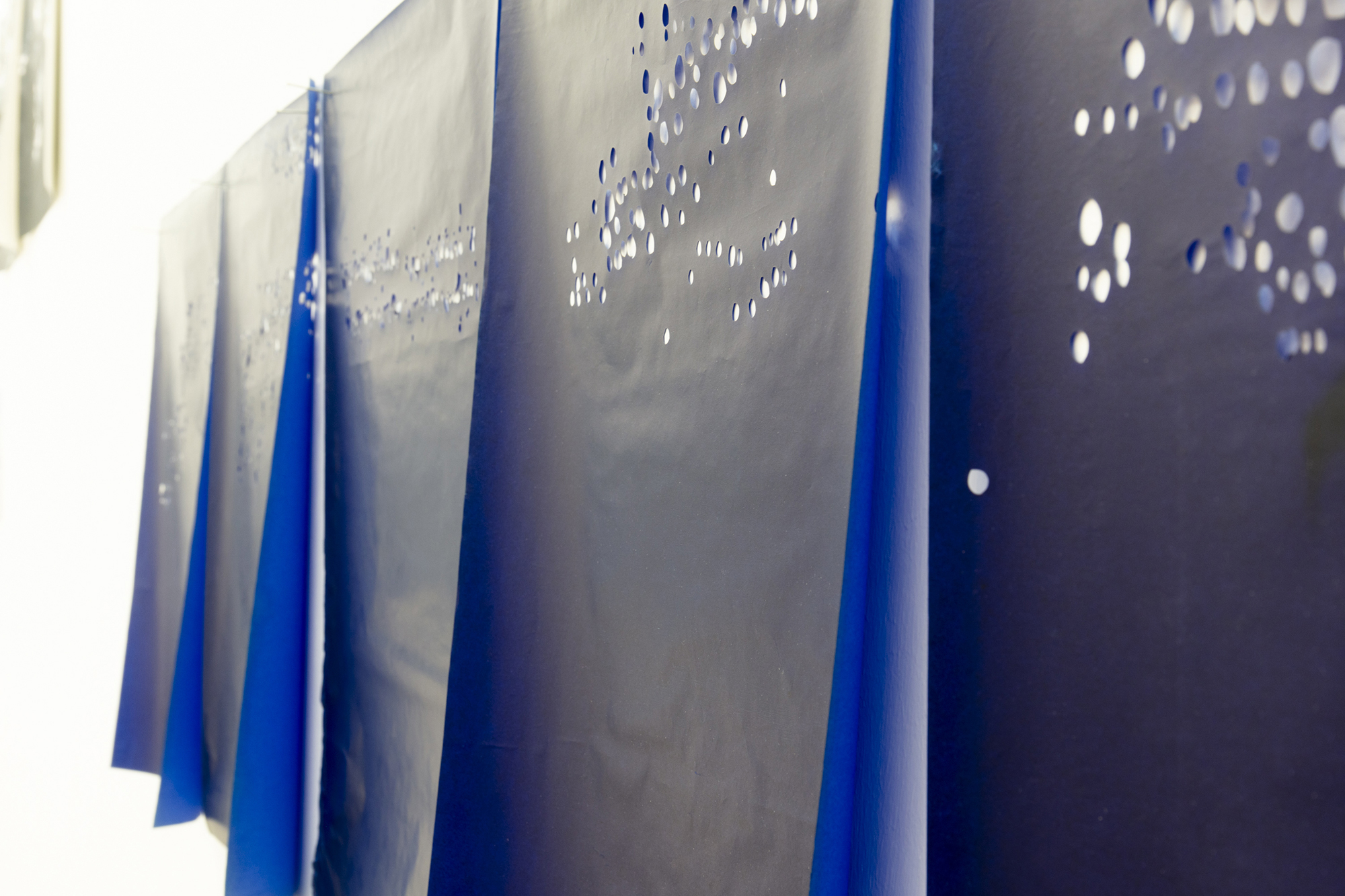 Clarors del Bosc (Forest's clearings), 2021. Polypthic of 5 laser-cut carbon papers. Altea Grau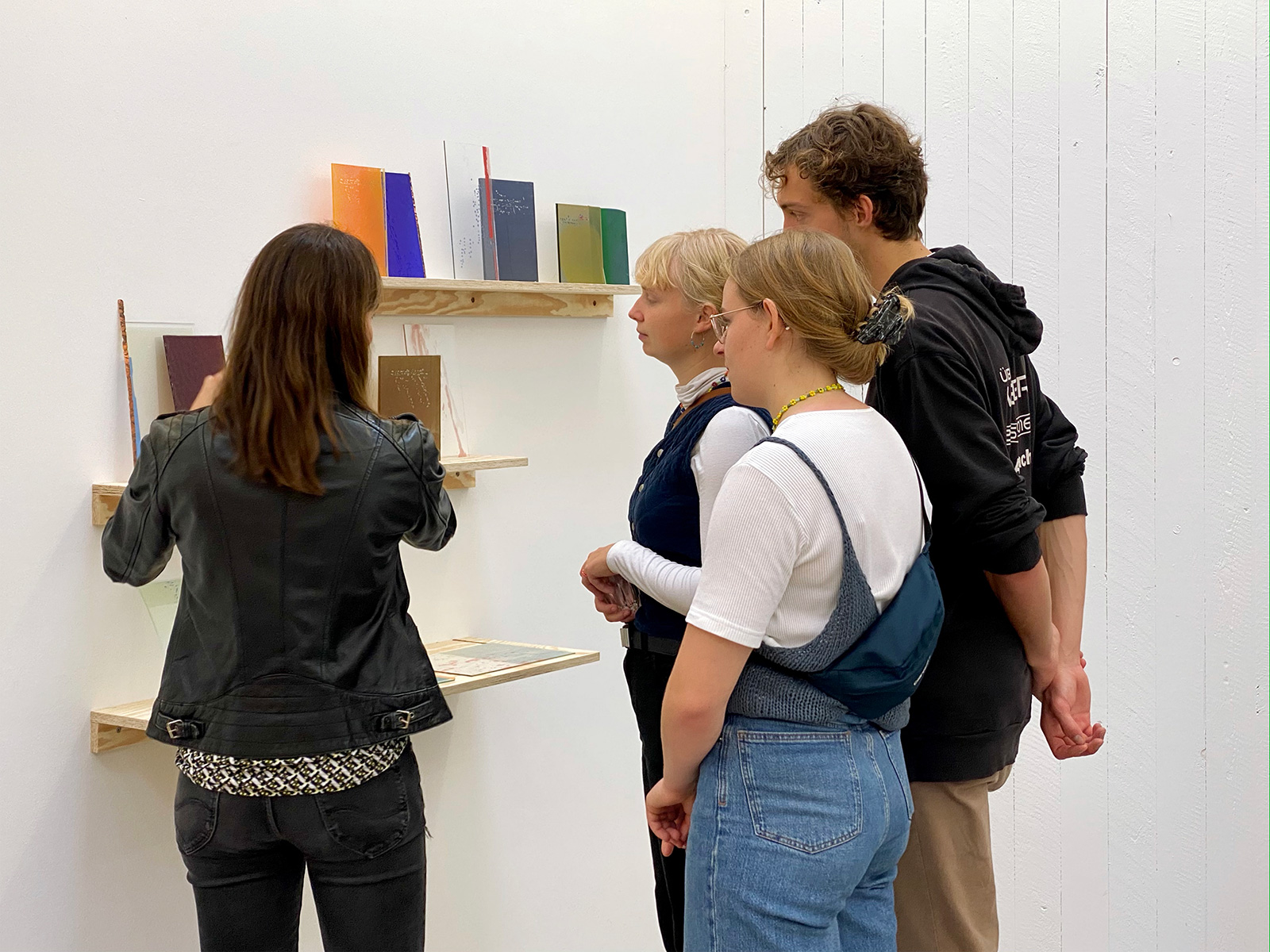 Artist Talk, Altea Grau. 02.10.2021. Photo Jørn Tækker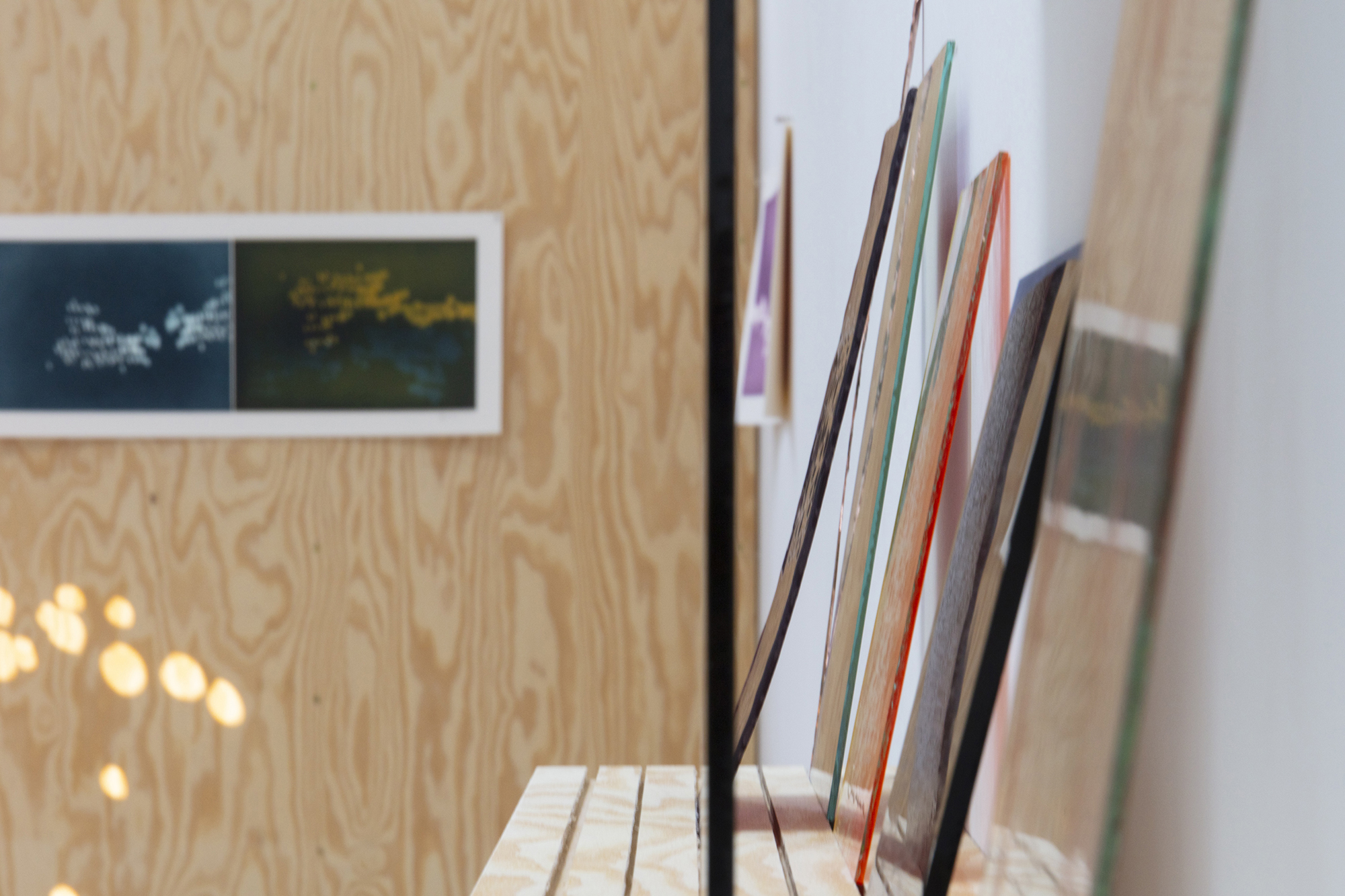 THE RESISTANCE OF LIGHT, 2021, Altea Grau. Photo Birgitte Munk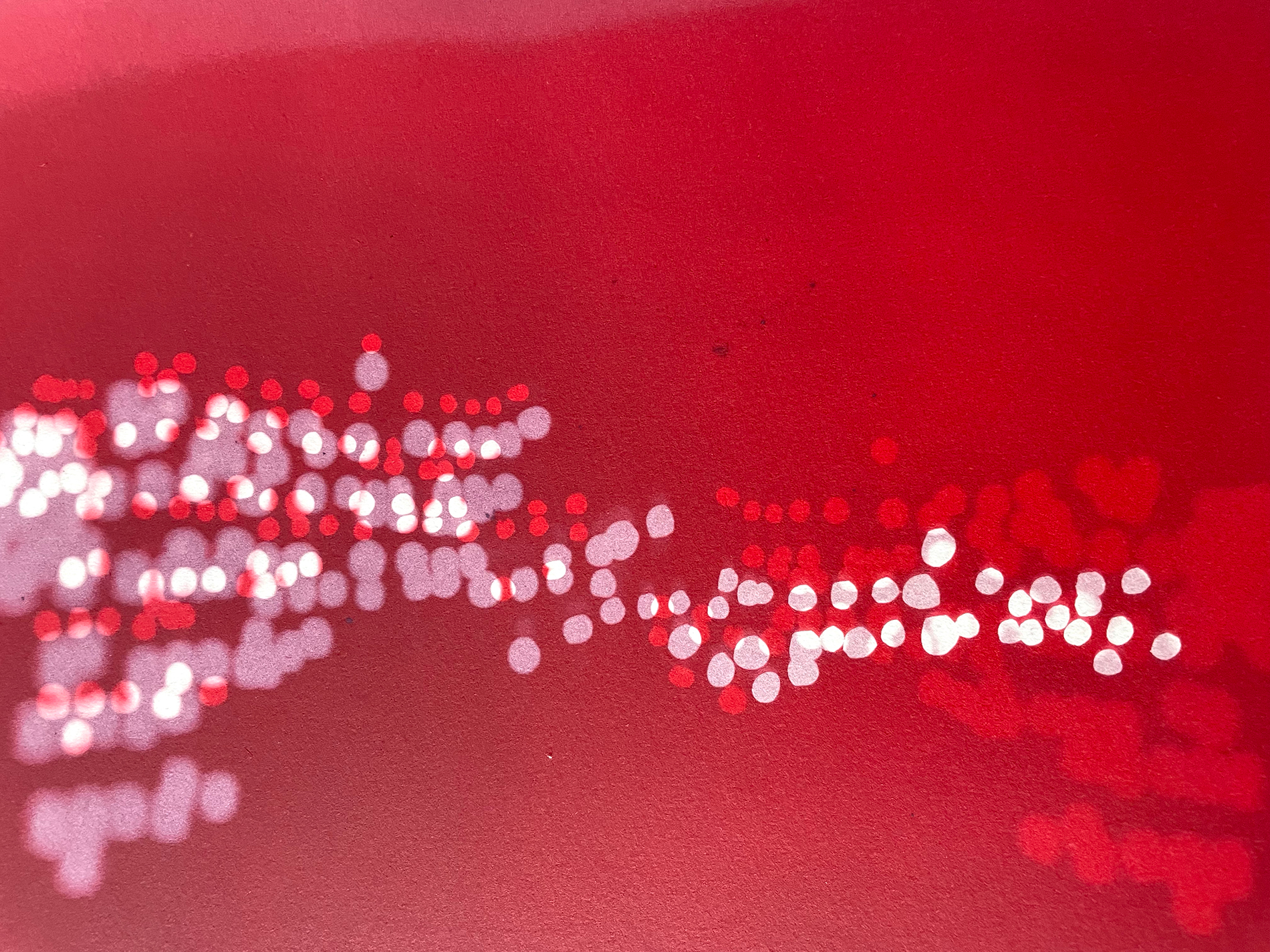 'Light pressure', 2021. Altea Grau
Artist Talk, Altea Grau. 02.10.2021. Photo Jørn Tækker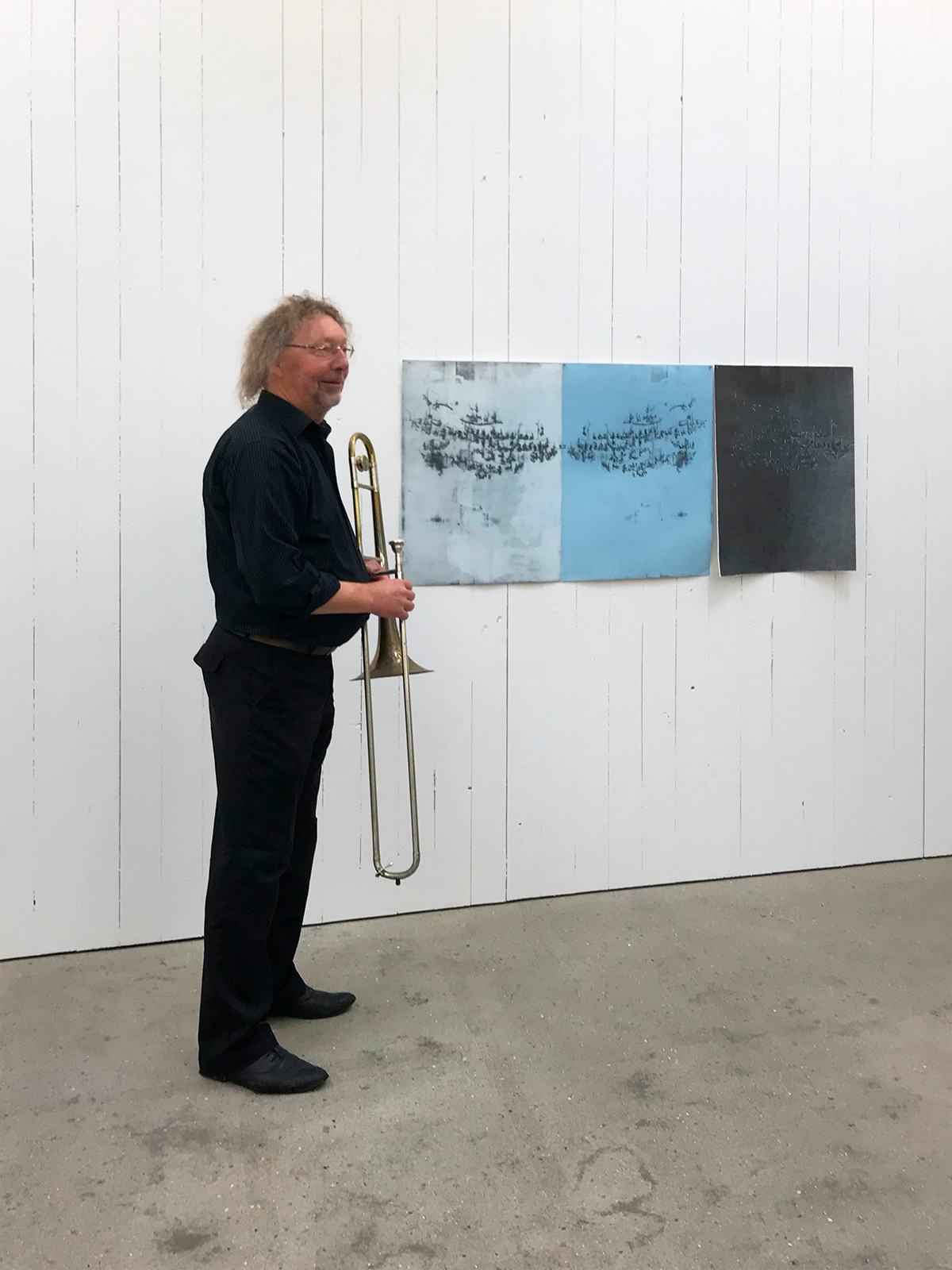 Jens Balder, improvising the artworks. 02.10.2021. Photo Jørn Tækker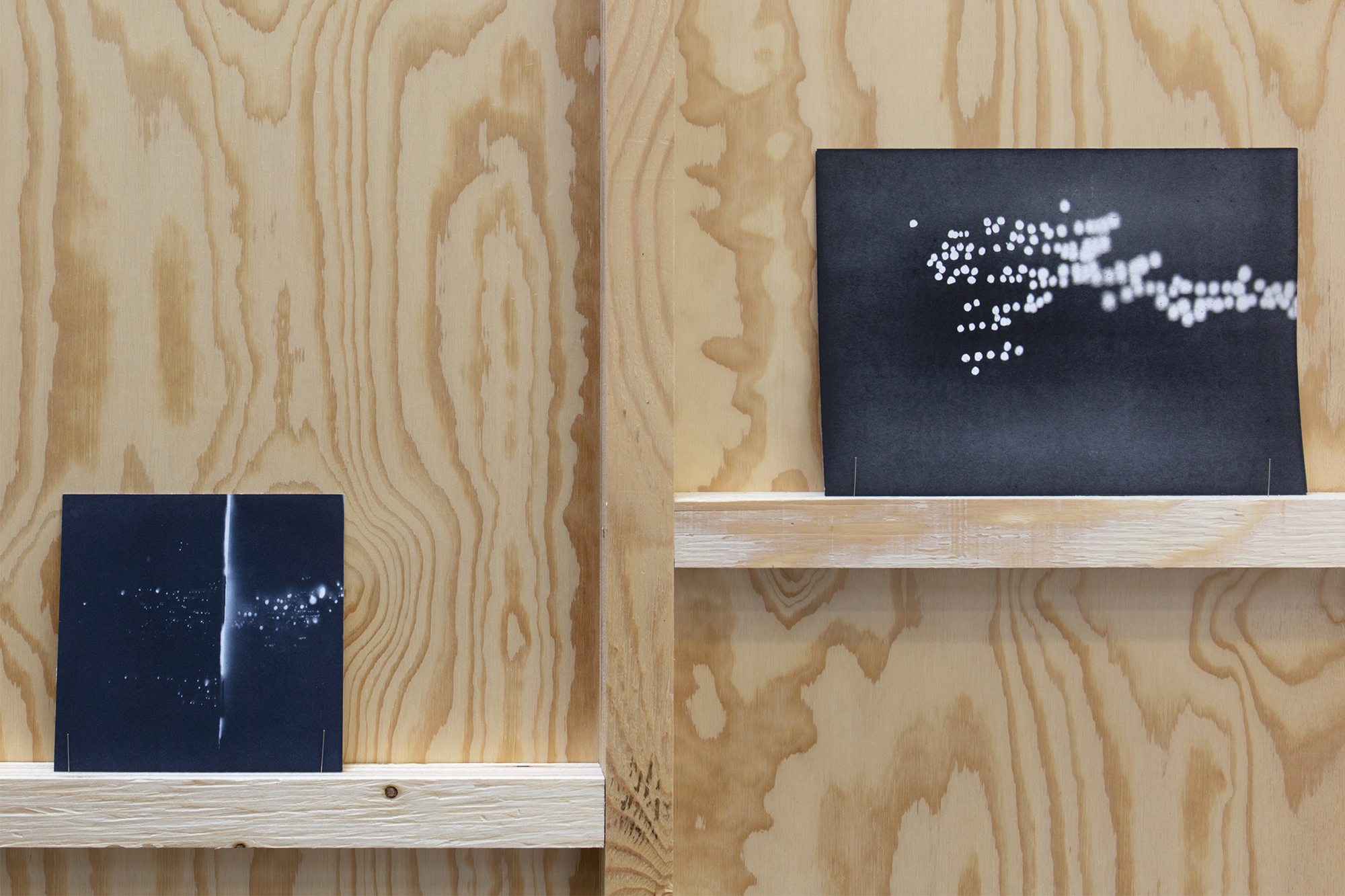 'Light pressure. Wall prints', photopolymer gravure. Altea Grau
ARTIST TALK
Altea Grau (UK)
2. October 2021, 14.00 – 15.00
THE RESISTANCE OF LIGHT
More about the exhibition 'The resistance of light'.
This talk will be a reflection about the significance of 'reading' in contemporary art. How do we read images? How do our memories and perception interact with each other?
Connotations, assumptions and our own history determine our experience with art.
Altea has placed the element of light at the very centre of this exhibition. It will be the connecting thread to talk and discuss about how the use of printmaking and the dual form of her artworks question the way we read and experience images. The artist will discuss notions such as reflexion, echo, duality and the suggestion of text as key elements that help her to transmit ideas as well as to connect with the physicality of the processes that she uses.
For Altea, printmaking is a medium that allows her to explore alternative models of the sensory image and to work between two surfaces in direct physical contact.
OM ALTEA GRAU
Altea Grau er en spansk billedkunstner og forsker med base i London.
Hun er interesseret i at udforske læsning som koncept, og det dobbeltsidede opslag som et afsæt for en stedsspecifik praksis og undersøger betydninger som opstår i interaktionen mellem den åbne bogs visuelle, rumlige og materielle egenskaber.
Altea Grau har en BA i Fine Arts fra The Polytechnic University i Valencia (Spanien) og en MA i Book Arts and Printmaking fra Camberwell College of Arts, University of the Arts i London.
Grau udstiller både nationalt og internationalt og bidrager til vigtige debatter via udstillinger og symposier på tværs af samtidsteori, grafik, tegning og fotografi.
'The Resistance of Light' er hendes første udstilling i Danmark.
Supported by:
Tækker and Muuni
Previous and upcoming exhibitions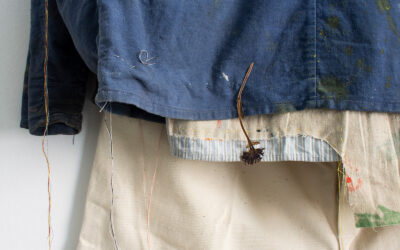 AGNÉ JUODVALKYTÉ
19. AUGUST – 3. SEPTEMBER 2023
Enter Artspace · Montanagade 27 · DK-8000 AARHUS C  · contact@enterartspace.dk