Anna Weber Henriksen, marts 2022. Processen starter omkring 'det bløde punkt' hvor æbletræet vokser.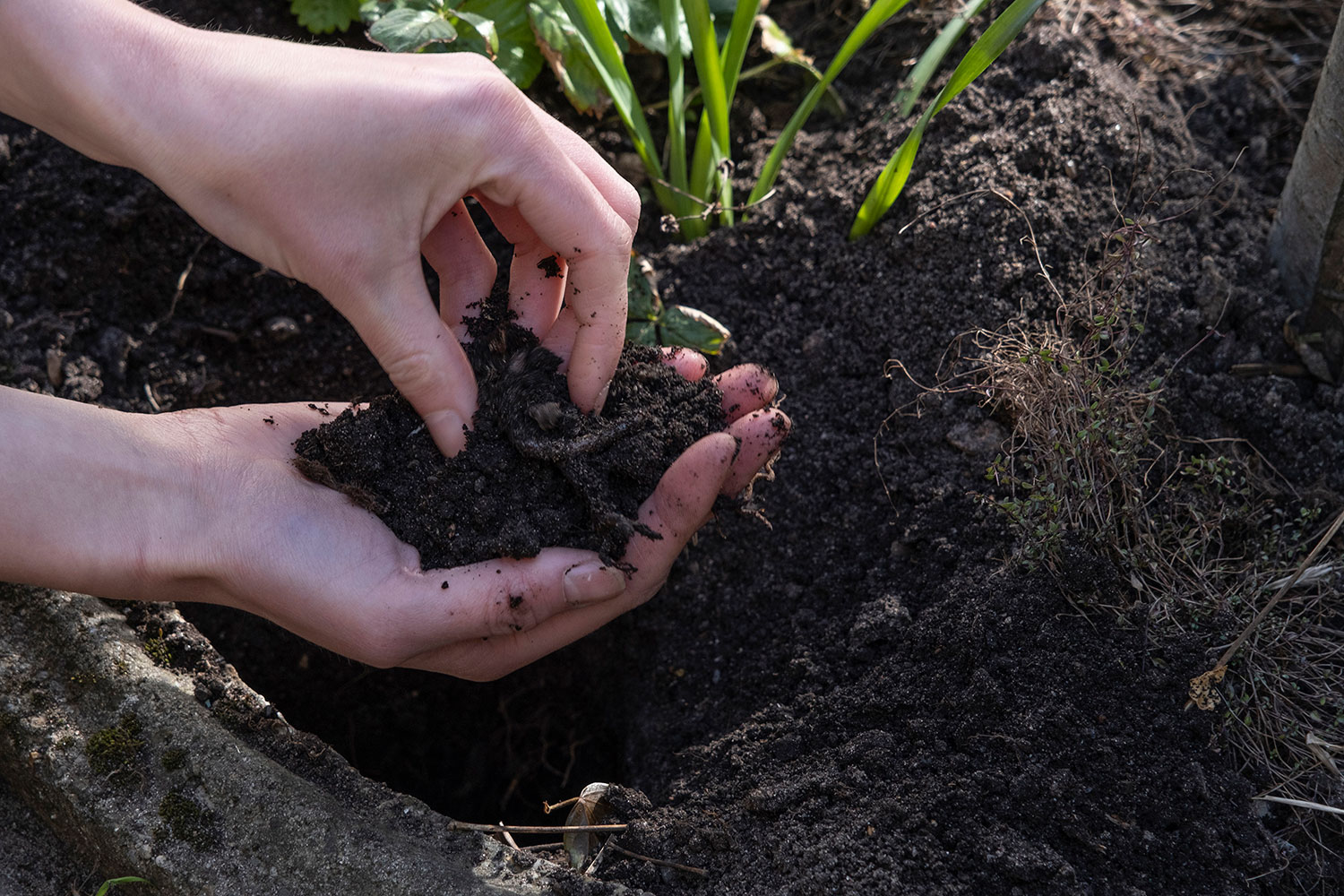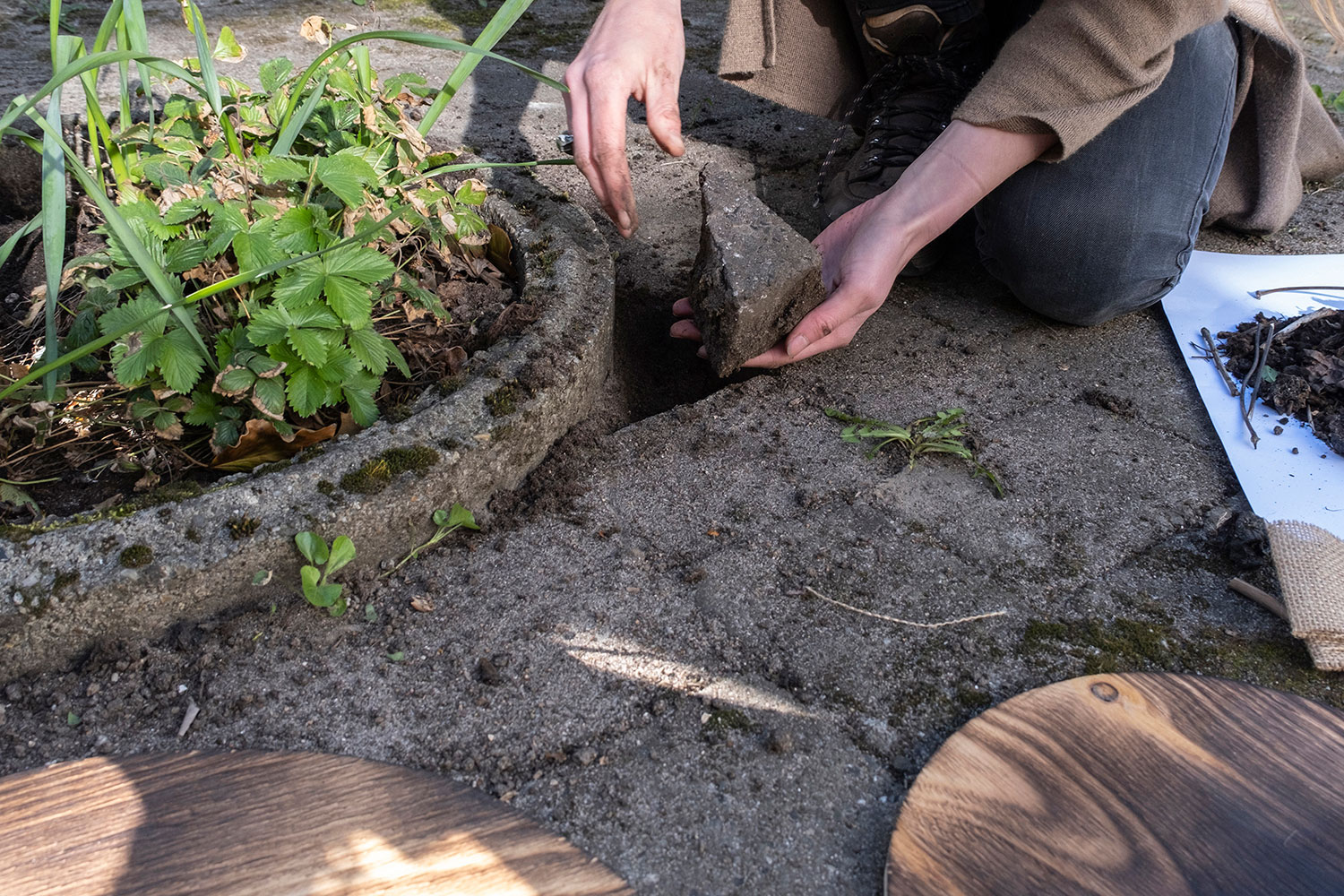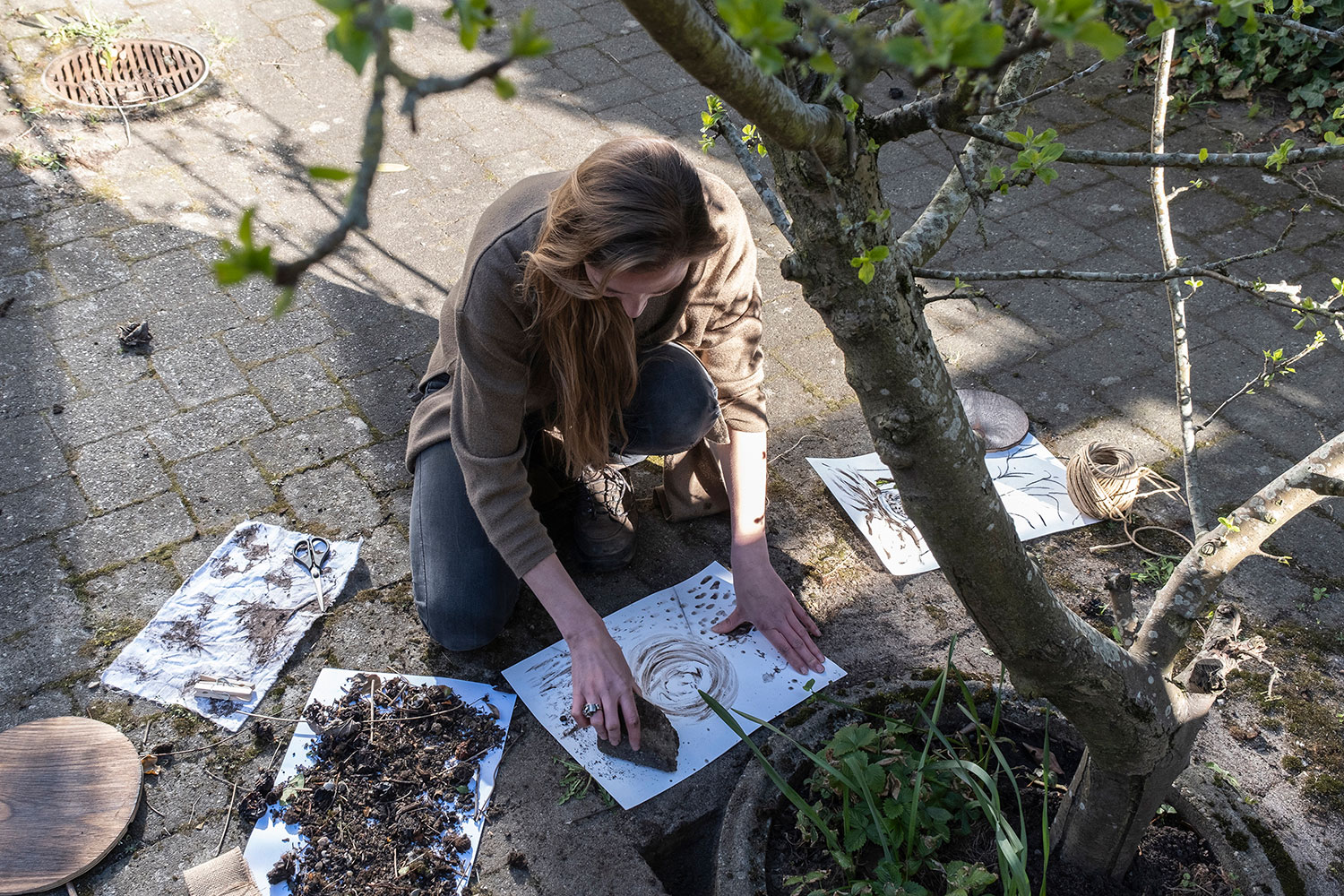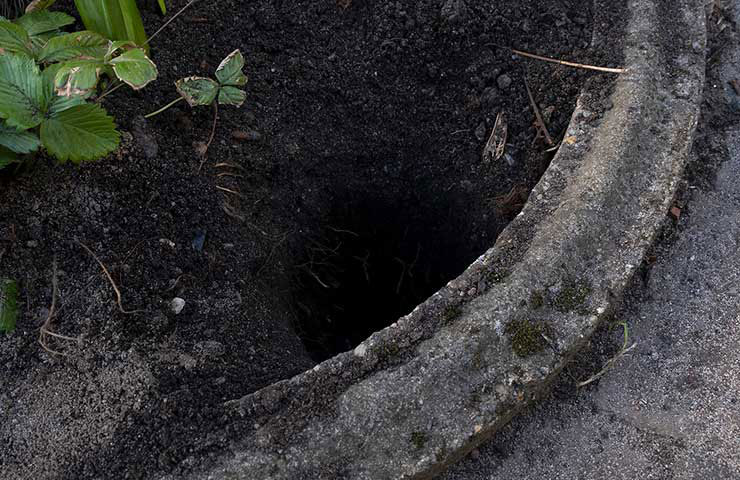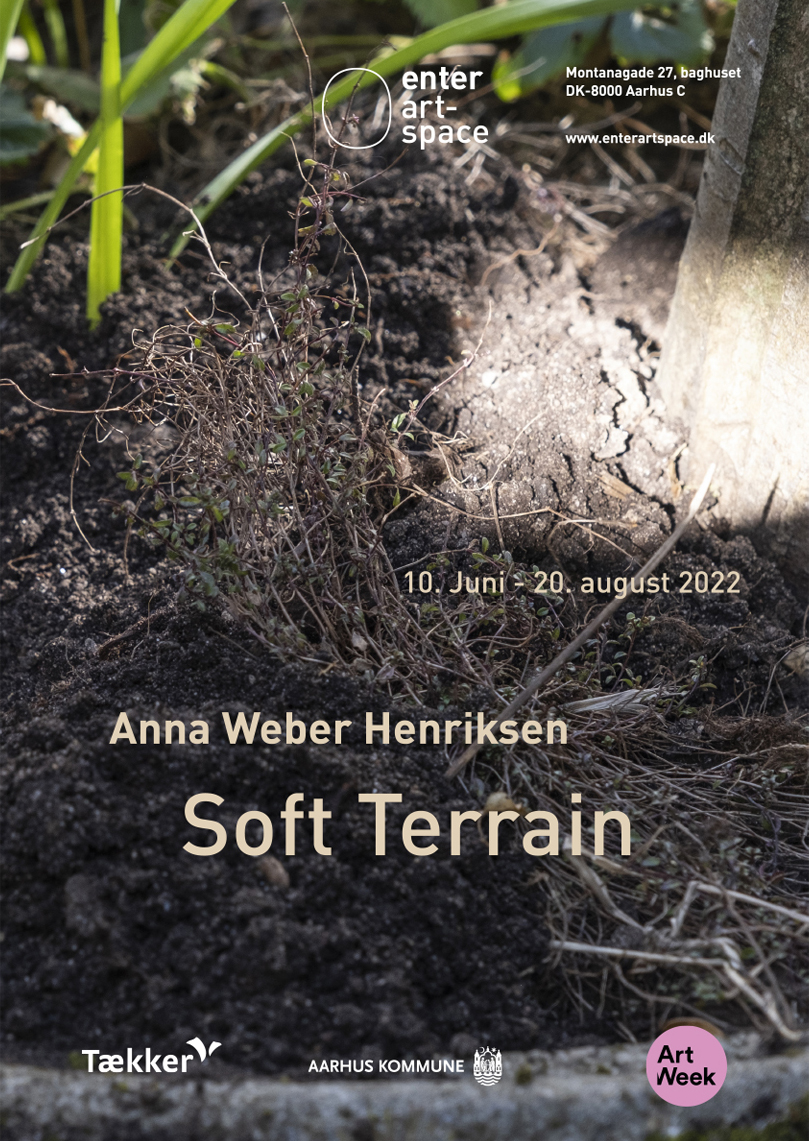 ARTIST TALK – ANNA WEBER HENRIKSEN
SOFT TERRAIN – MATERIALS MATTER
Enter ArtSpace
11. juni 2022 kl. 11-12
Du kan komme helt tæt på kunstner Anna Weber Henriksen, når hun i talken Materials Matter fortæller om sin praksis og sætter ord på sin stedsspecifikke soloudstilling Soft Terrain i Enter ArtSpace.
Anna Weber Henriksen har siden barndommen været fascineret af landskabet, terrænet, vækstbegreber, grænser på landjorden og adgangen til jordens ressourcer. I sin praksis har hun undersøgt markskel, arbejdet med enorme jordfaner og udvundet nye landkort af terrænet selv. Fælles for hendes undersøgelser, værker og installationer er en insisteren på at gå i dialog med råmaterialerne og lade landskaberne udtrykke sig på sin egen, unikke måde.

Materials Matter er et dyk ned i Anna Weber Henriksens praksis og kunstsyn med udgangspunkt i hendes aktuelle soloudstilling Soft Terrain. Udstillingen er kendetegnet ved brugen af råmaterialerne jord, sten, træ og kul, der alle har tilknytning til Enter ArtSpace.
I talken vil hun uddybe, hvordan en kunstnerisk dialog kan og har fundet sted med lokationen og materialerne, og hvordan denne proces er blevet til de elementer, der sammen udgør udstillingen. Eksempelvis vil hun vise, hvordan kombinationen af aftryk og grafik skaber et konkret møde med Enter ArtSpace som landskab – et møde, der giver mulighed for at opleve, sanse og forstå Enter ArtSpace på en ny måde.
Get a closer look at artist Anna Weber Henriksens exhibition Soft Terrain at Enter ArtSpace as we are hosting a talk with the Danish artist whose current exhibition about site specific materials takes its beginning in our courtyard. 
Since childhood Anna Weber Henriksen has been fascinated by landscapes, terrains, elements of growth, borders and access to our planet's resources. She has made artistic researches on fields and man made borders, dyed enormous banners with site-specific soil and extracted alternative citymaps from the city-terrain itself by dragging a copper plate through the streets of Copenhagen. Though her artistic expressions are diverse, they all insist on letting landscapes and materiality speak for themselves in their own unique ways.
Materials Matter is a closer look and elaboration on Anna Weber Henriksens current exhibition Soft Terrain. The exhibition is characterized by the recurring materials soil, stone, wood and charcoal, all materials that have a resonance with Enter ArtSpace as a location.
During the talk, Anna will comment on her artistic dialogue with the different materials and elaborate on how this process has affected the different expressions used in Soft Terrain. As an example she will show how the combination of organic imprents and graphics can recapture Enter ArtSpace as a landscape – a capturing that invites you to experience, perceive and understand Enter ArtSpace in new ways.
Kæmpe stor tak for support til udvikling af projektet:


Previous and upcoming exhibitions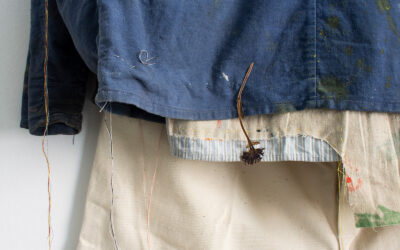 AGNÉ JUODVALKYTÉ
19. AUGUST – 3. SEPTEMBER 2023
Enter Artspace · Montanagade 27 · DK-8000 AARHUS C  · contact@enterartspace.dk