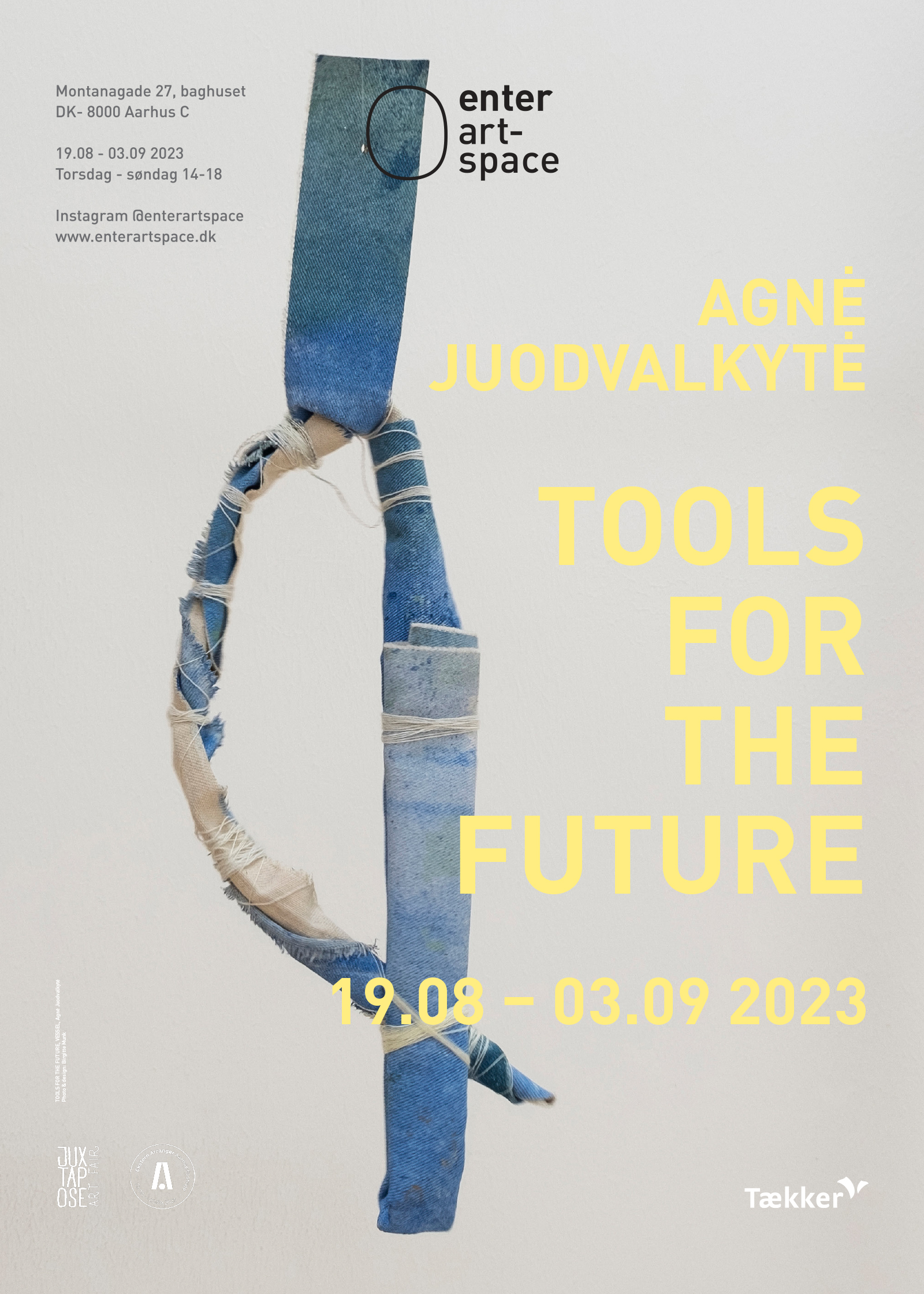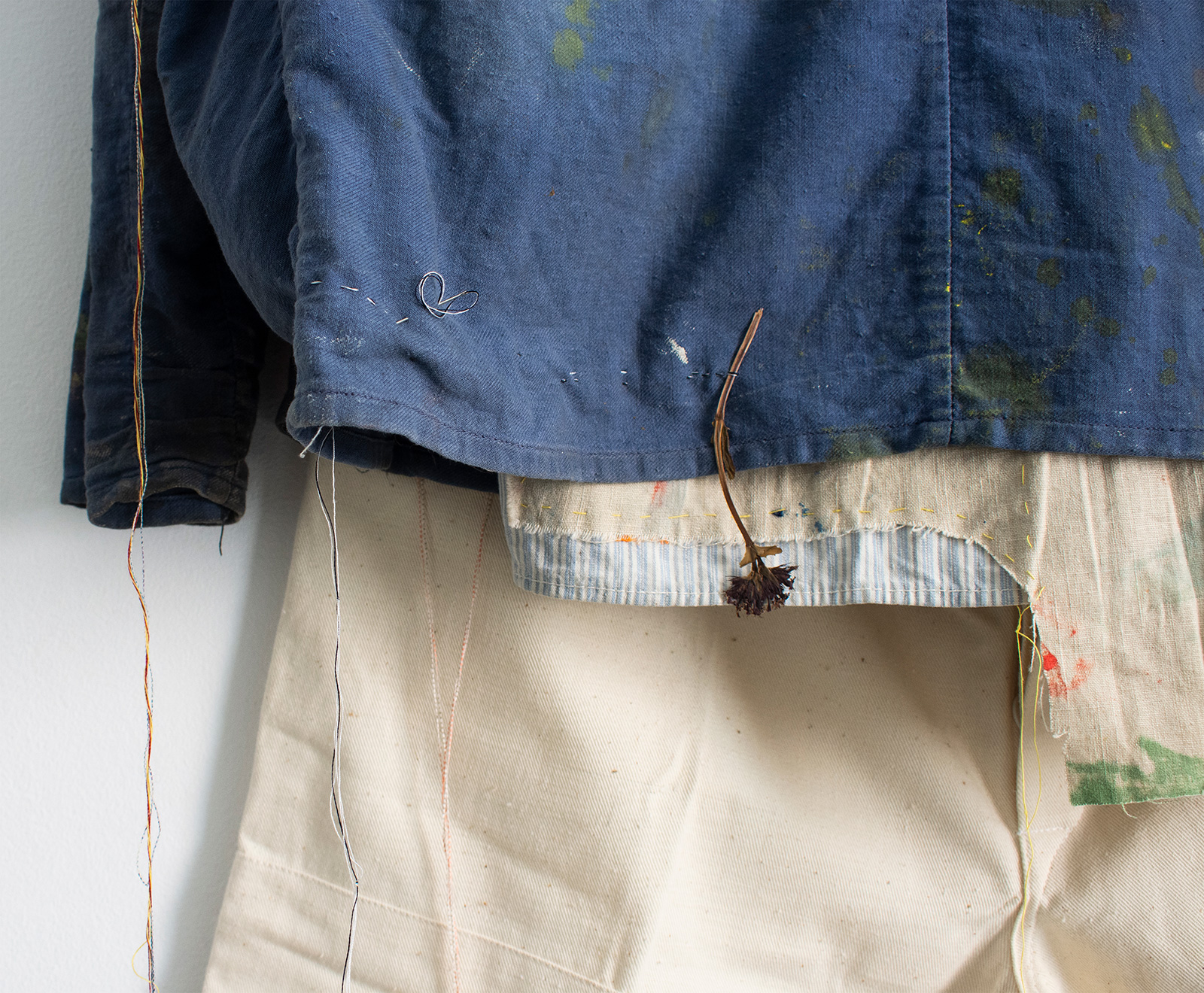 Exhibition detail Terpė, AV17 gallery, 2022. Photo credit Agne Juodvalkyte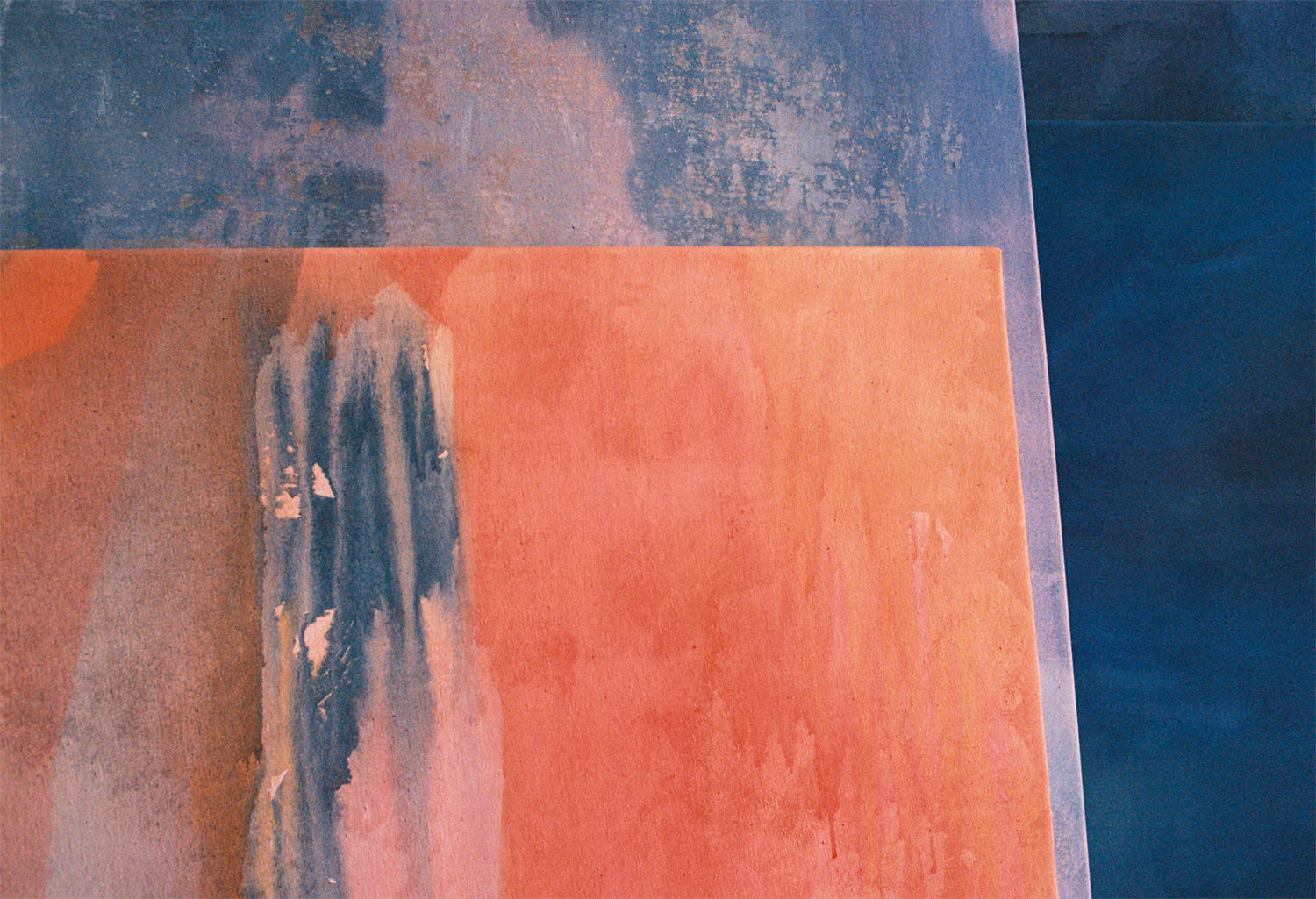 Detail from the studio view 2023, Photo credit Agne Juodvalkyte
Detail from the book ANSKA. Photo credit Agne Juodvalkyte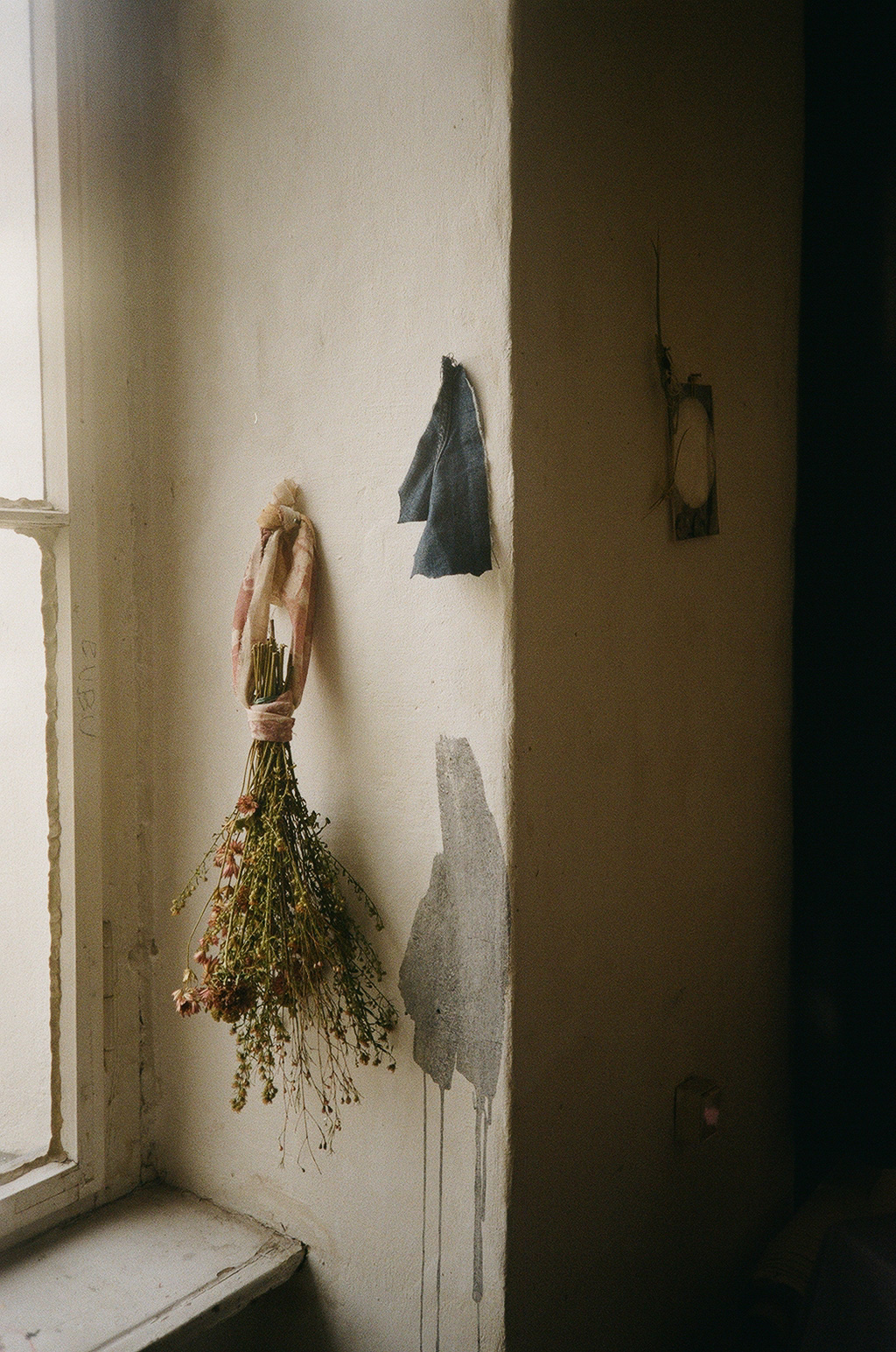 Studio view 2023, Photo credit Agne Juodvalkyte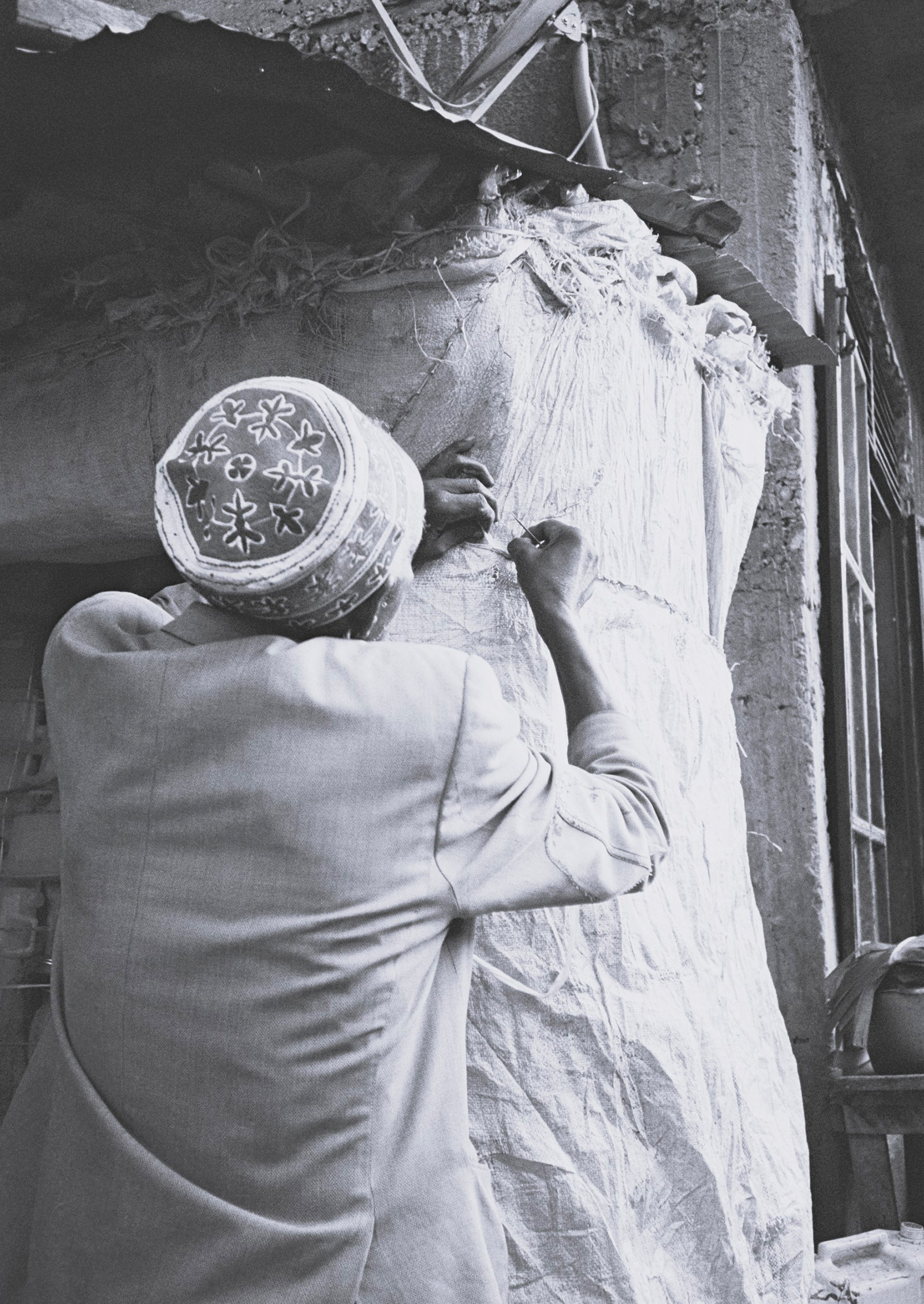 Detail from the book ANSKA. Photo credit Agne Juodvalkyte
TOOLS OF THE FUTURE
AGNÉ JUODVALKYTÉ
Enter ArtSpace
19. august – 3. september 2023
Opening 18. August 2023 16.00-19.00
Event 3. September 2023 13.00-14.00
Tools for the Future is origin and beginning
A Vessel and a Purple Shell
Tools for the Future is blue colour both imagined and lived
Tools for the Future is a loose weave, gauze like fabric
It is a ritual and a pattern at the same time
Visual artist Agnė Juodvalkytė combines textiles, painting, object making and archival materials to address the relationship between images and constructions of identity.
Tools for the Future showcase very carefully constructed textile objects and photography. The exhibition also incorporates elements of collage and mixed media, adding an additional layer of texture and depth to the work.
The exhibition explores the tactile qualities of different materials, using stitching and weaving techniques to create bold patterns and textures. Each piece is a celebration of the beauty and potential of everyday materials, inviting us to rethink our relationship with the objects that surround us.
Her first publication ''ANSKA'' accompanies the show. It offers an overview of the artist's studio practice from the past years.
Agnė Juodvalkytė also guested Enter Artspace in 2020 with her exhibition Cosmic Thread.
The exhibition is open during Festival Aarhus and is also a part of Juxtapose Art fair's off-site program from September 1- 3.
Read more about the artist Agnė Juodvalkytė
I Tools for the Future mødes omhyggeligt fremstillede tekstile genstande og fotografi. Udstillingen inkorporerer også elementer af collage og mixed media, der tilføjer et ekstra lag af tekstur og dybde til værkerne.
Agnė Juodvalkytė undersøger de forskellige materialers individuelle taktile egenskaber og bruger sy- og væveteknikker til at skabe mønstre og teksturer. Hvert værk er en fejring af skønheden og potentialet i hverdagens materialer, der inviterer os til at gentænke vores forhold med de genstande vi omgiver os med.
Hendes første udgivelse "ANSKA" giver et overblik over kunstnerens atelierpraksis fra de seneste år.
Billedkunstner Agnė Juodvalkytė, f. 1987 Vilnius, Litauen, bor og arbejder i Berlin. Hendes værker kombinerer tekstiler, billedkunst og arkivalier. Agnė Juodvalkytė gæstede også Enter Artspace I 2020 med udstillingen Cosmic Thread.
Tools for the Future er en del af Aarhus festuges program 'Mind the Gab' 25. august – 3. september samt Juxtapose Art fairs off-site program fra 1. – 3. september.
Tjek åbningstider Enter ArtSpace.
Læs mere om Agnė Juodvalkytė.

Previous and upcoming exhibitions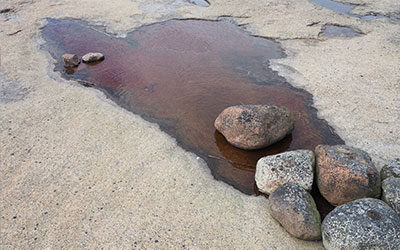 Sibylle Eimermacher
28. Oktober – 6. November 2022
Enter Artspace   –   Montanagade   –   8000   –   Aarhus C   –   Denmark