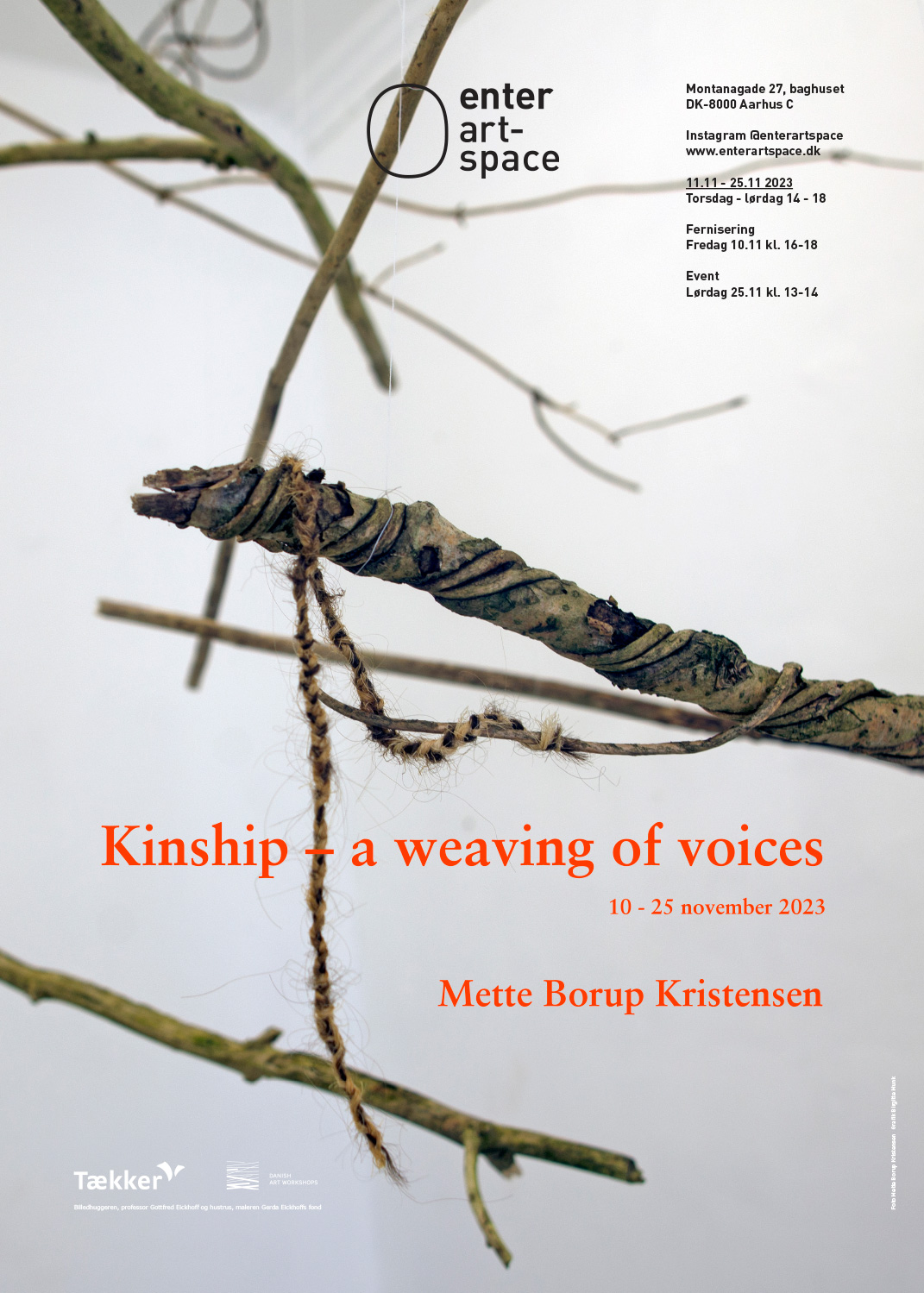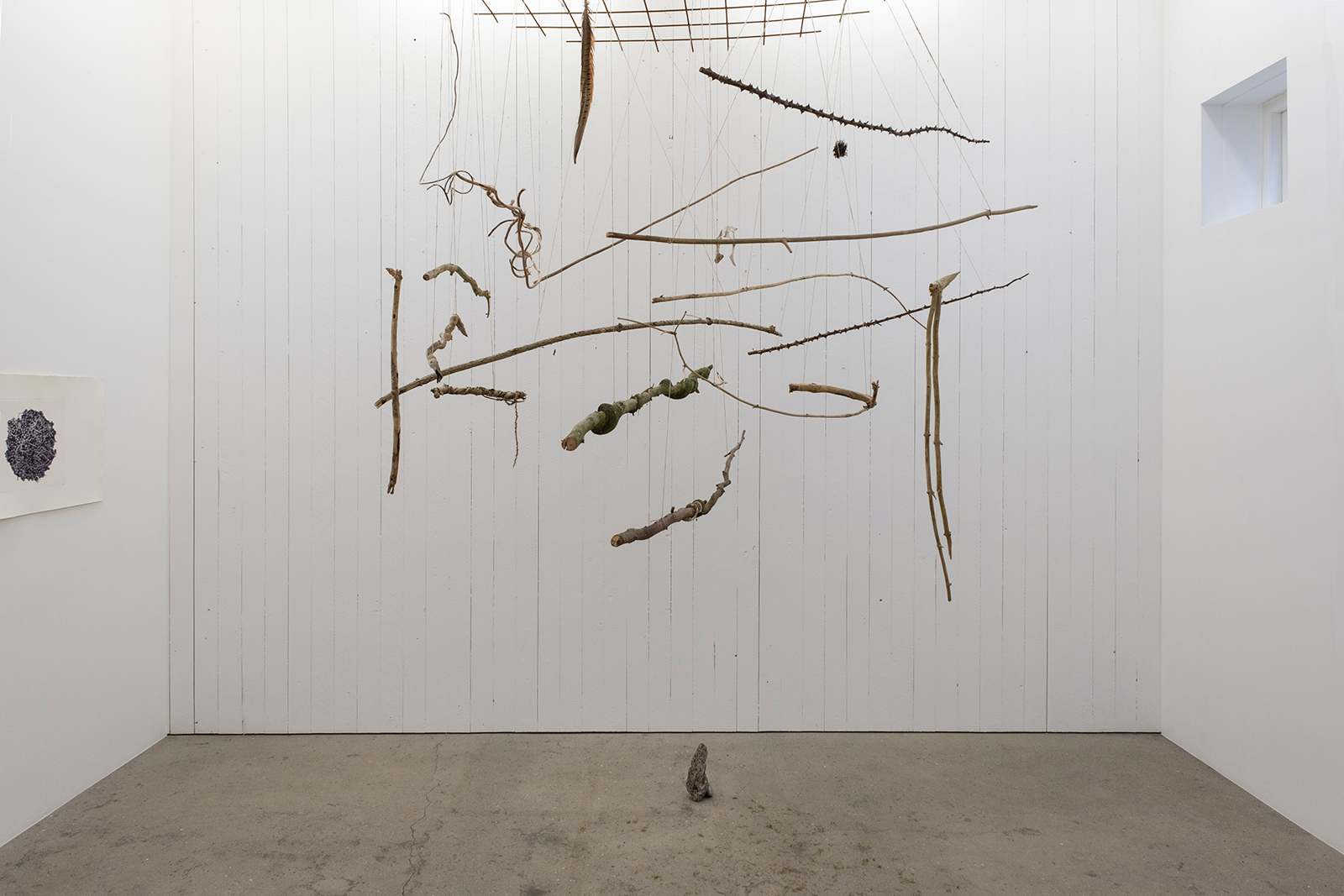 Familiemønstre. Installation af naturmateriale. 300x200x200 cm. Foto Birgitte Munk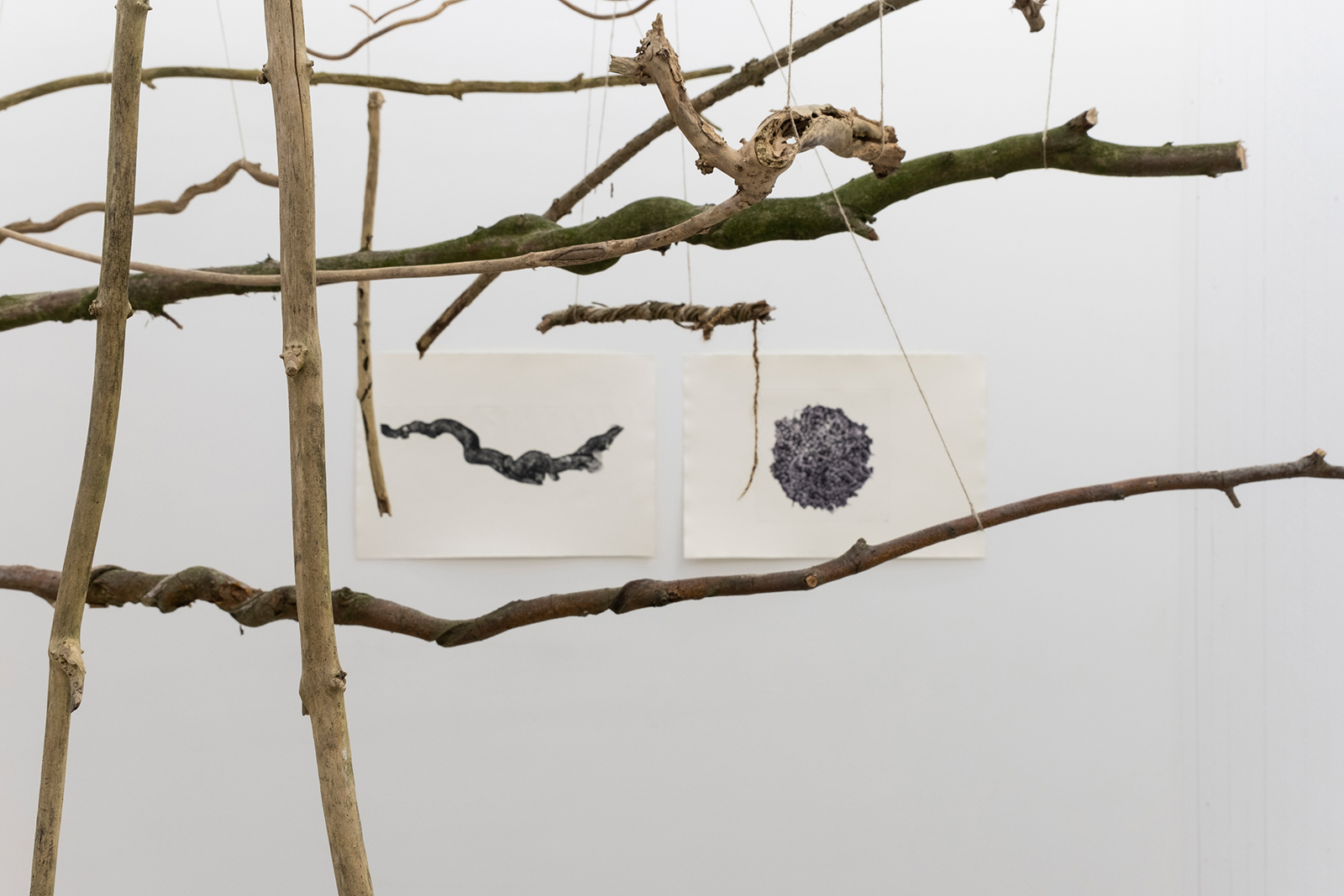 Detalje 'Familiemønstre'. Fotogravure tryk: tv Hybenrose navlestreng. th Moderkage hyldebær.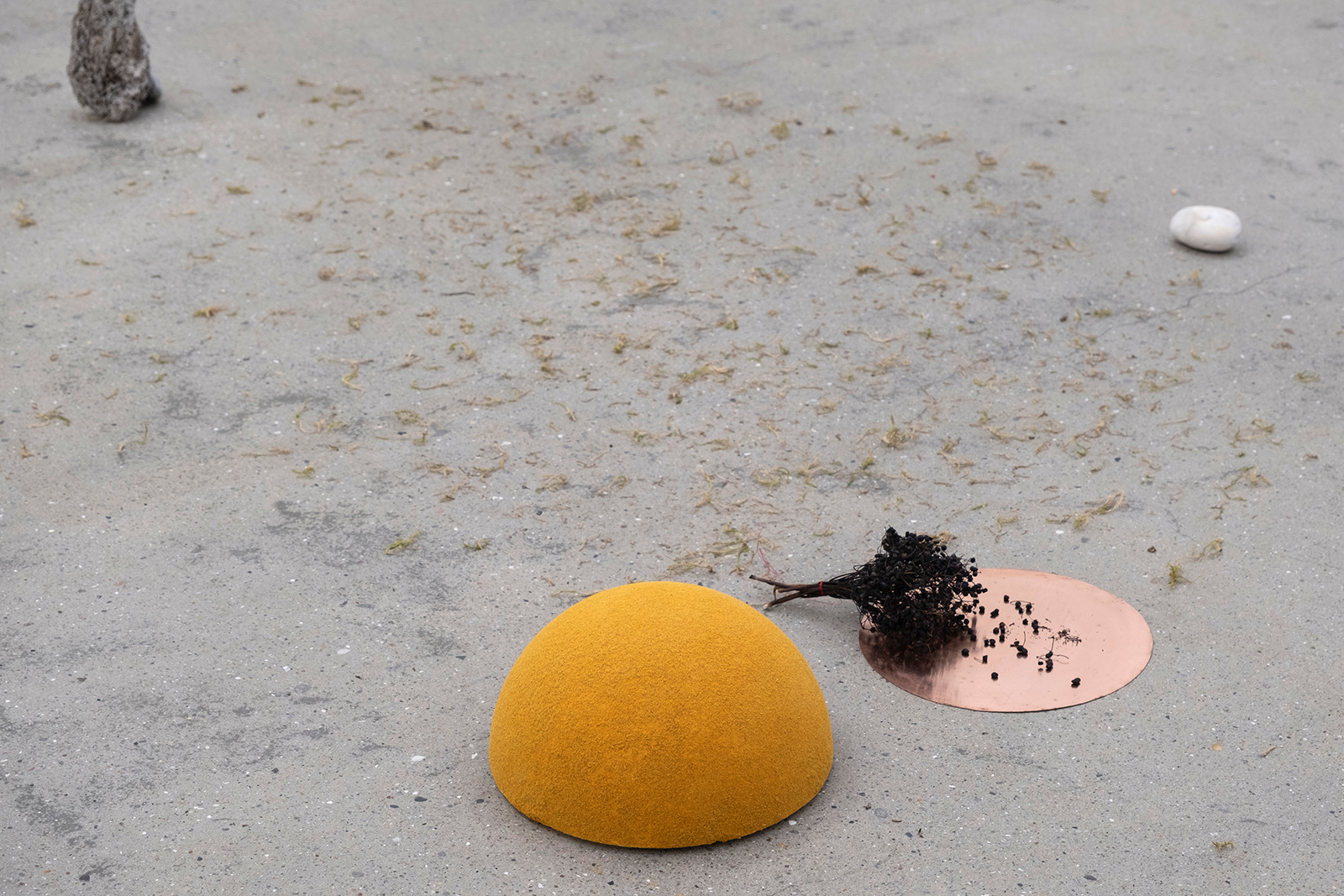 Detalje 'Familiemønstre'. Installation af naturmateriale. Objekter på gulv. Foto Birgitte Munk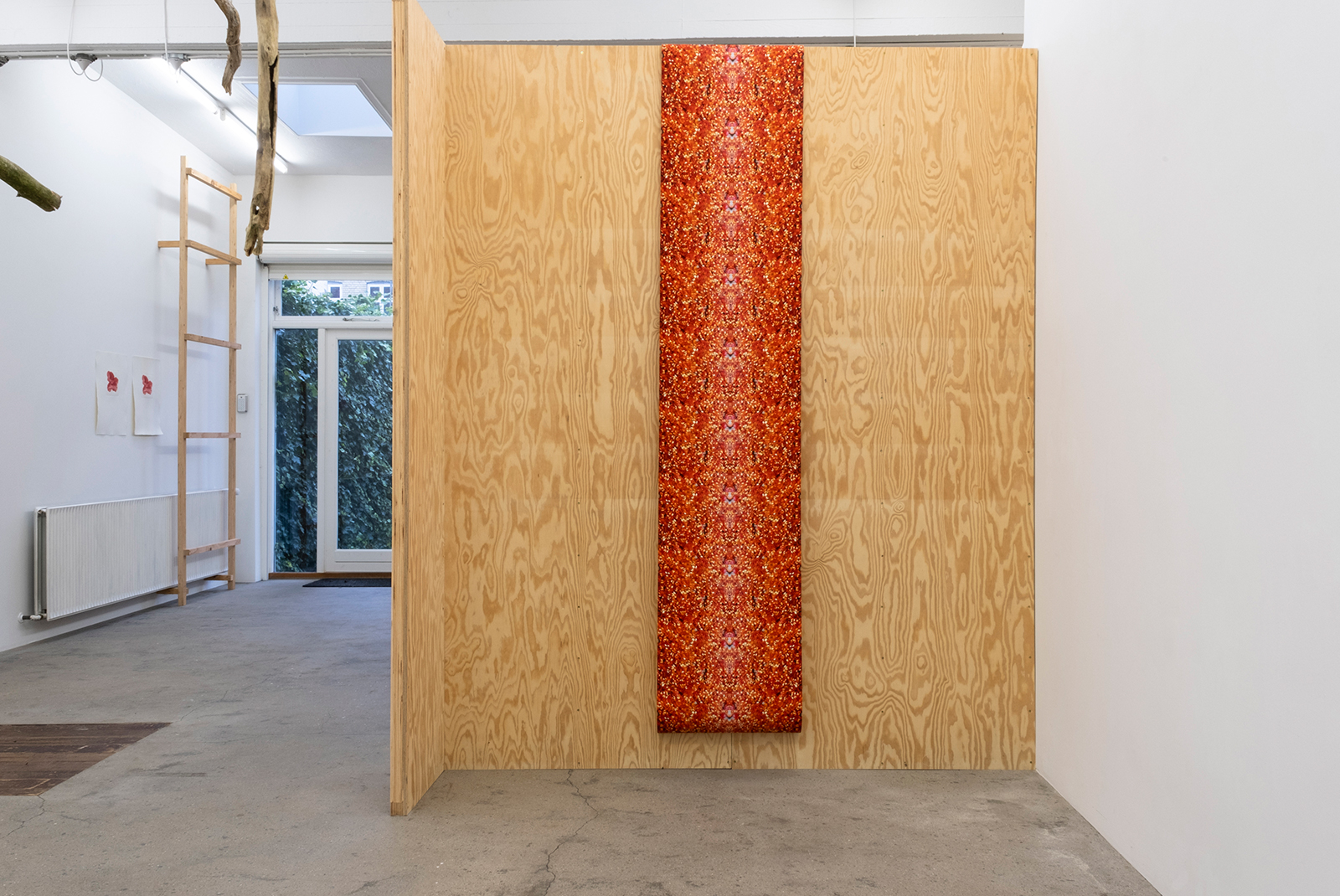 Hybenrose univers, pigmentprint, 50x250cm. Foto Birgitte Munk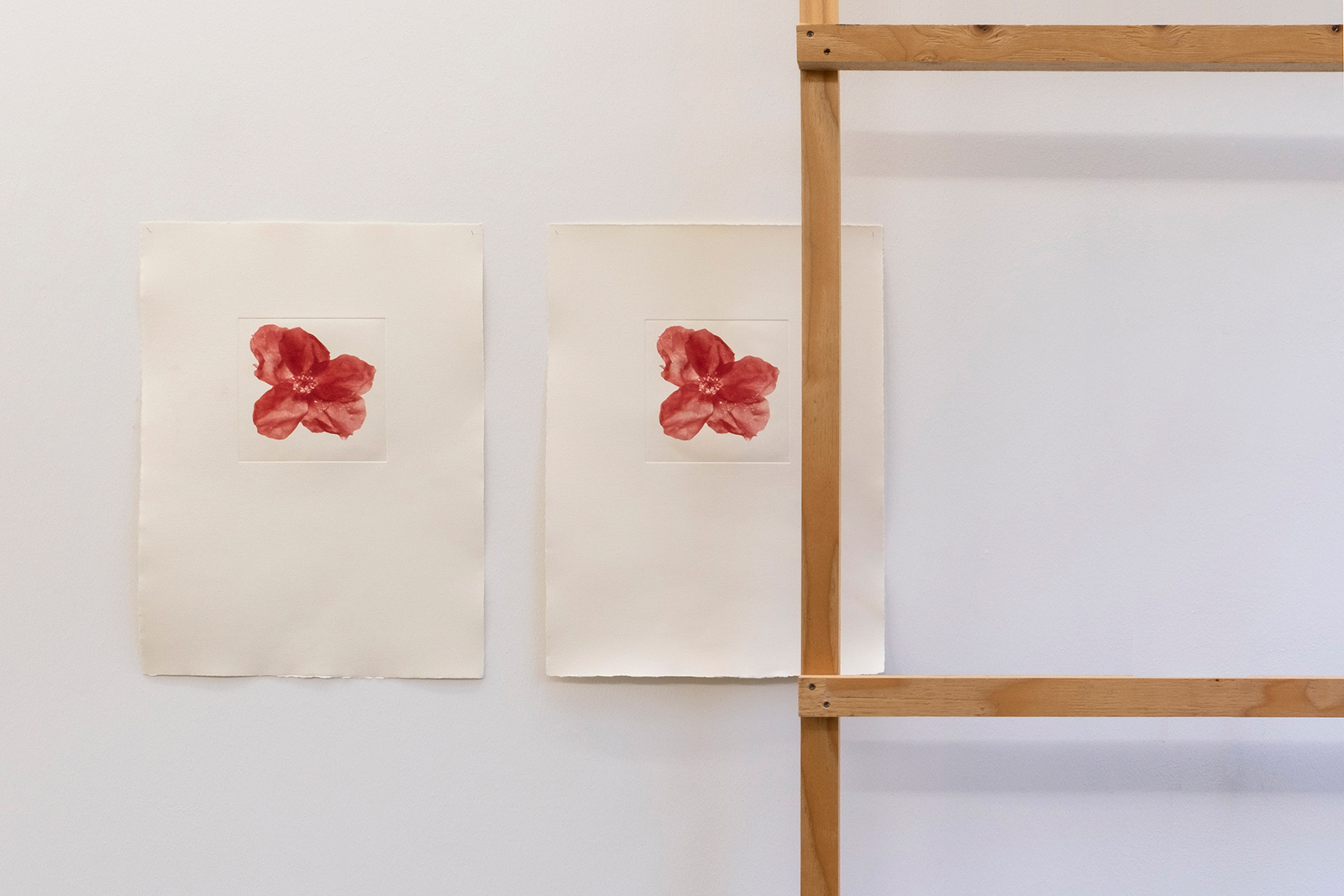 Hybenrose og Den frugtbare, pink oplag. Fotogravure tryk, E.T. 17×17 cm. Foto Birgitte Munk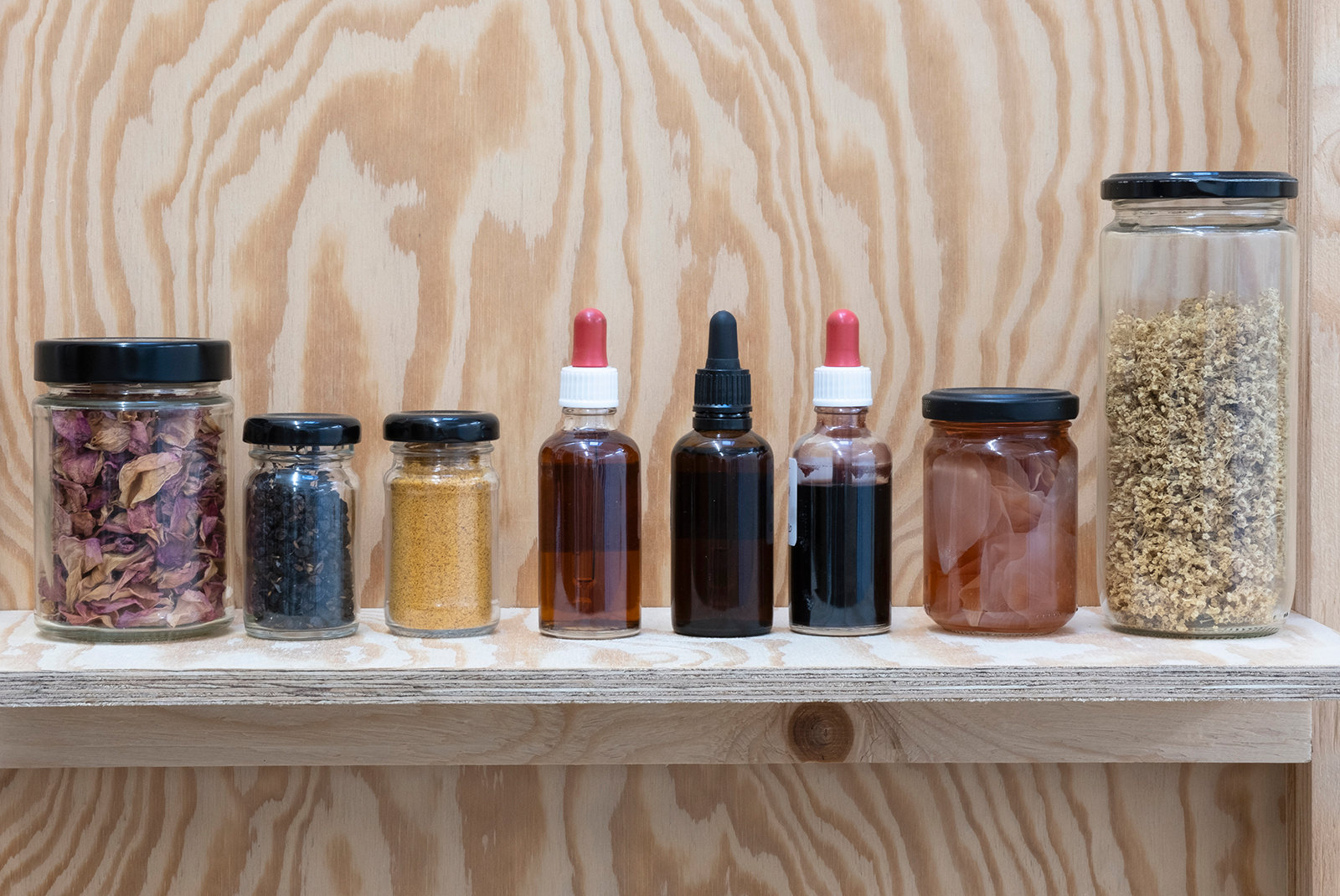 Medicin / Farveskala på hylde: tørrede hyldeblomster, tørrede hybenroseblade, tørrede hylde bær, hyldebærtinktur, hybenrosetinktur, hybenpulver. Foto Birgitte Munk
Serie af fotogravure tryk samt skulpturen 'Livet drejer sig'. Foto Birgitte Munk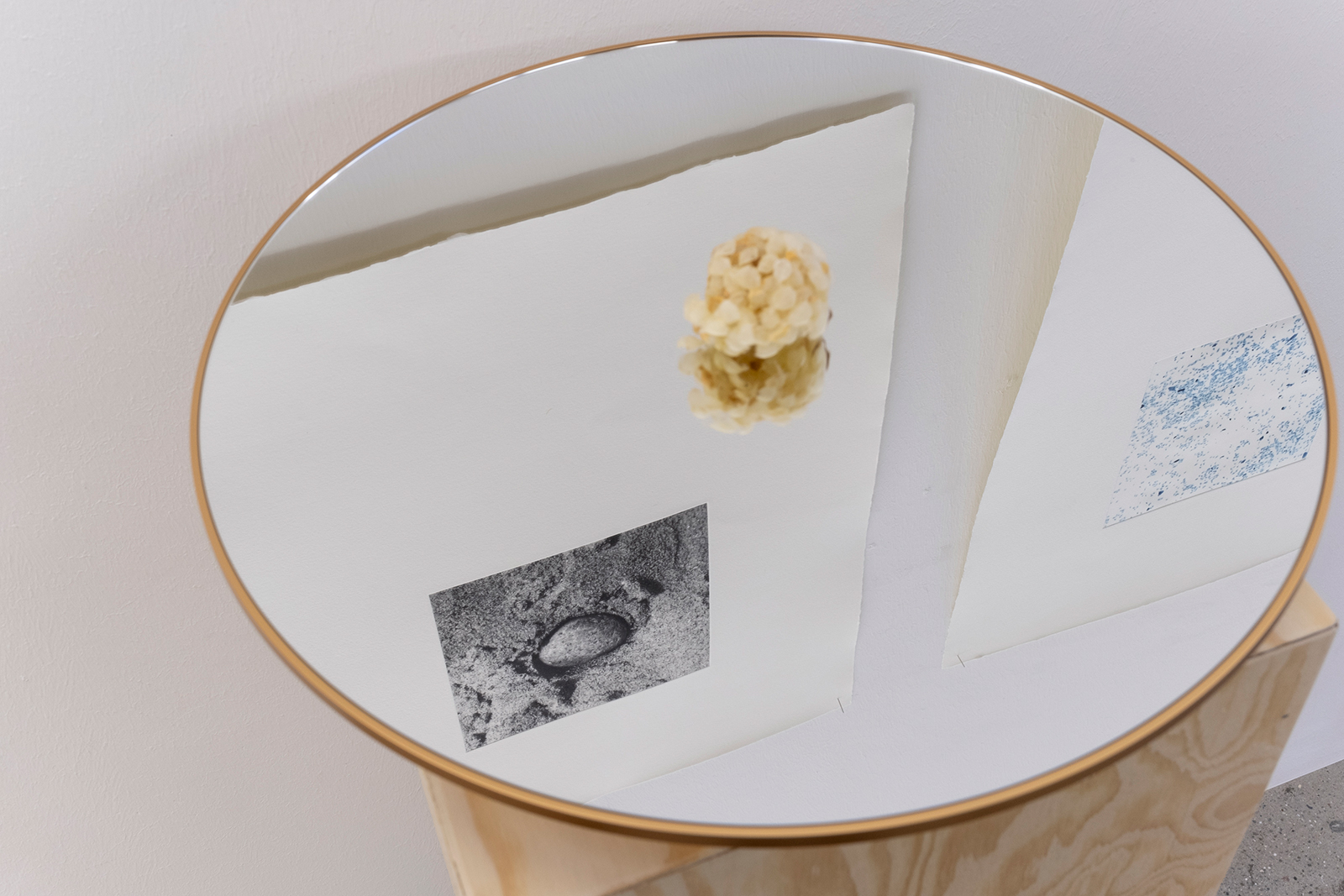 Detalje 'Livet drejer sig'. Konksnegleæg, drejeskive med spejl, træ. 110x32x32 cm. Foto Birgitte Munk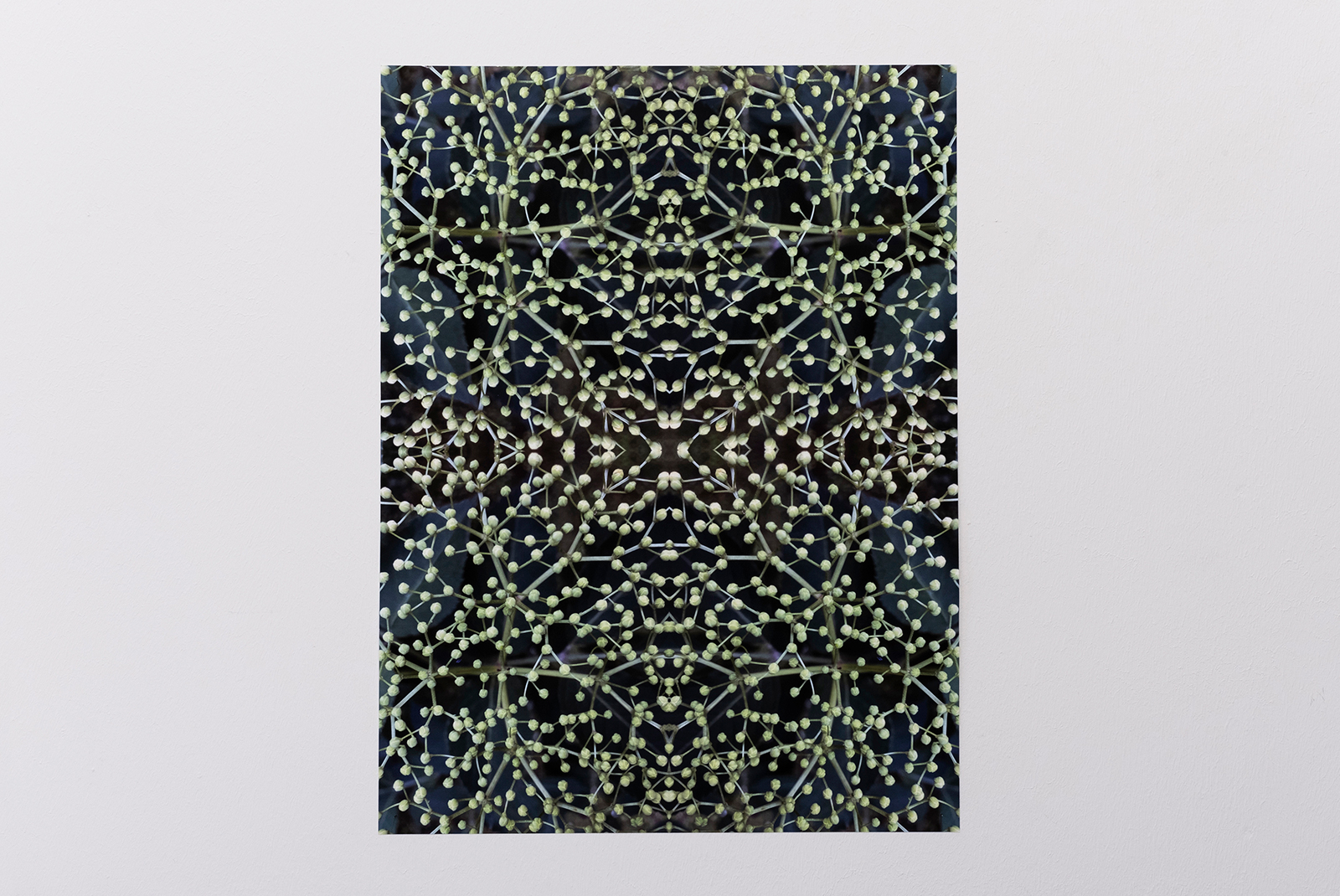 Hyldeblomstknop univers, pigmentprint, 50x65cm. Foto Birgitte Munk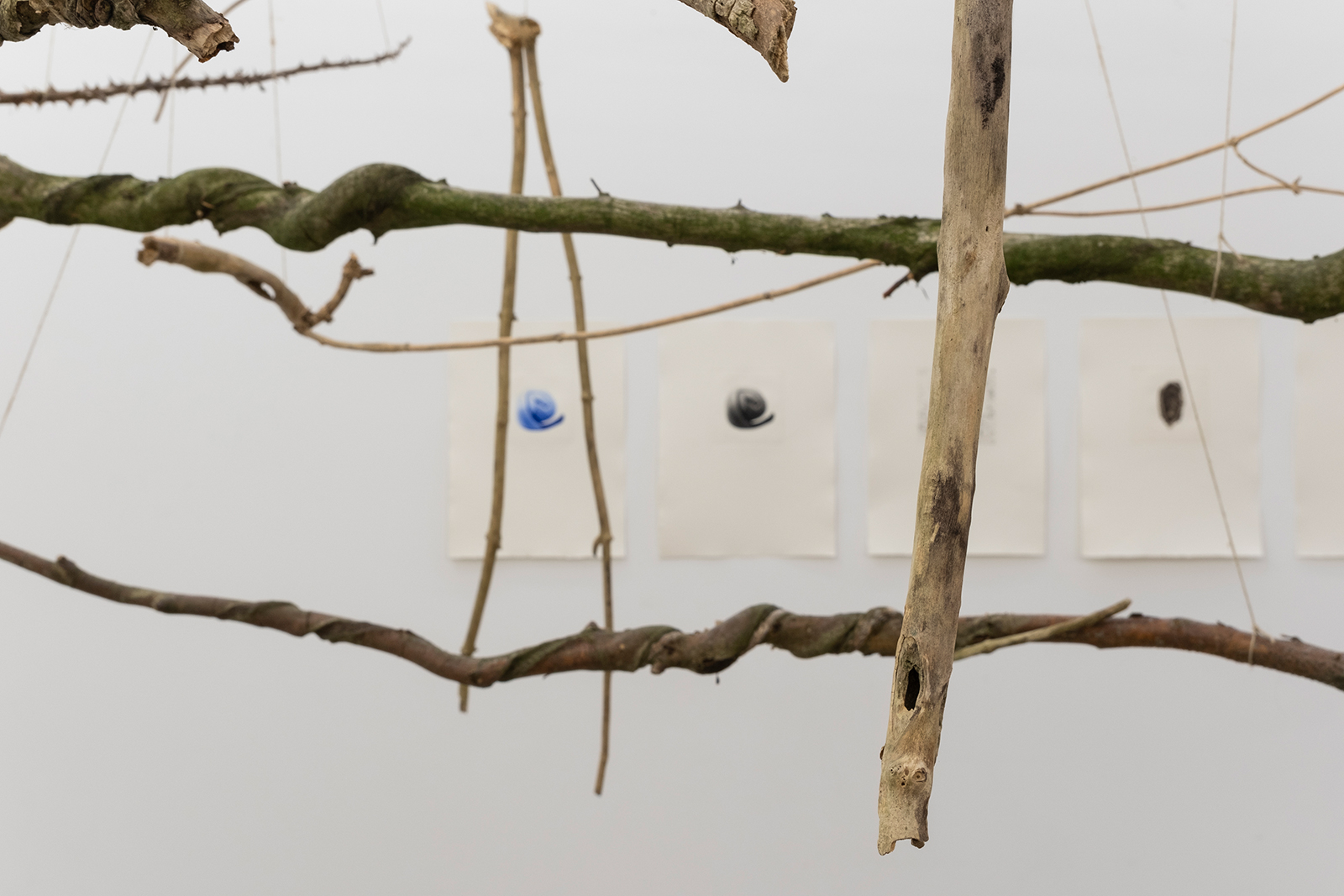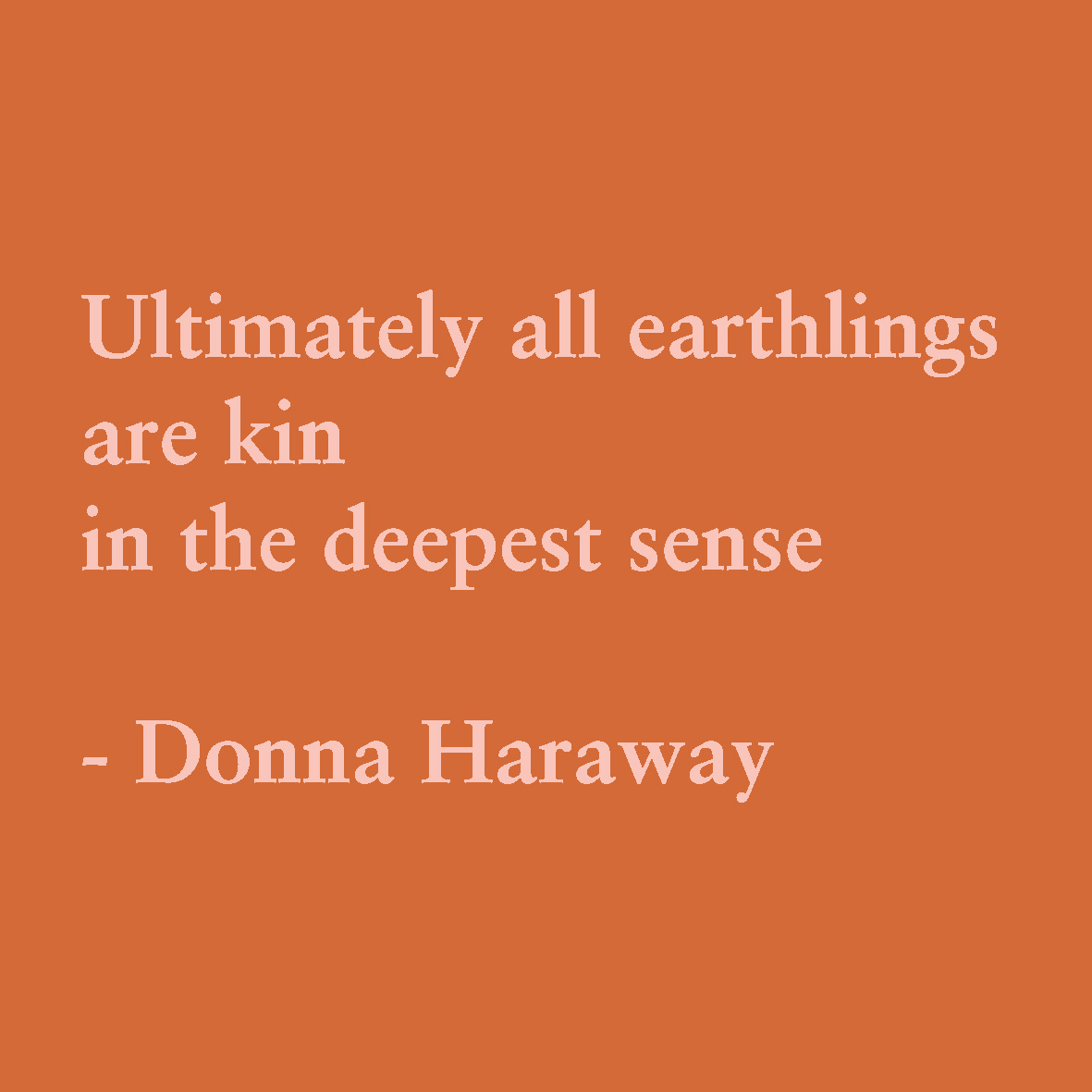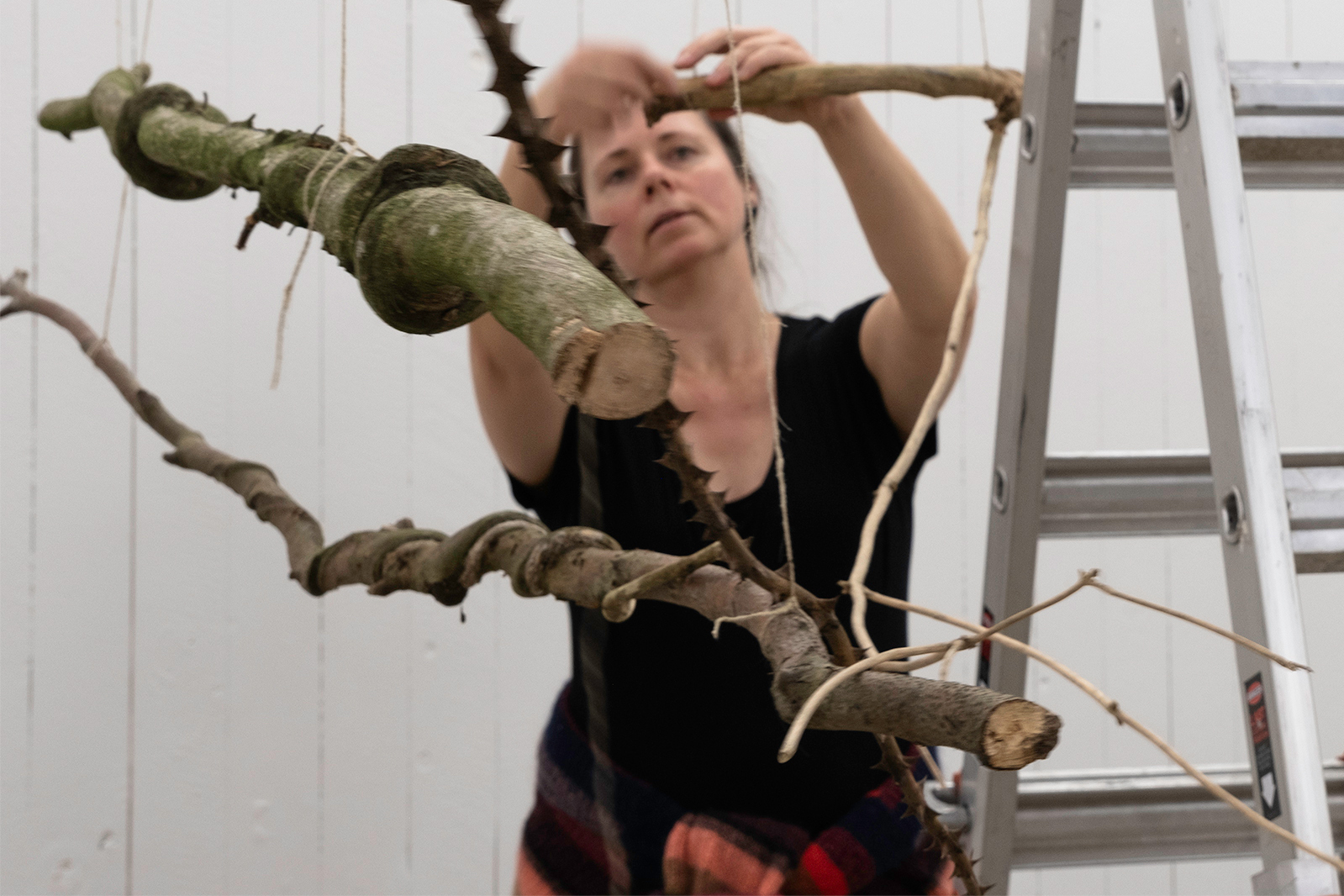 Installering af værket i Enter ArtSpace, Mette Borup kristensen. Foto Birgitte Munk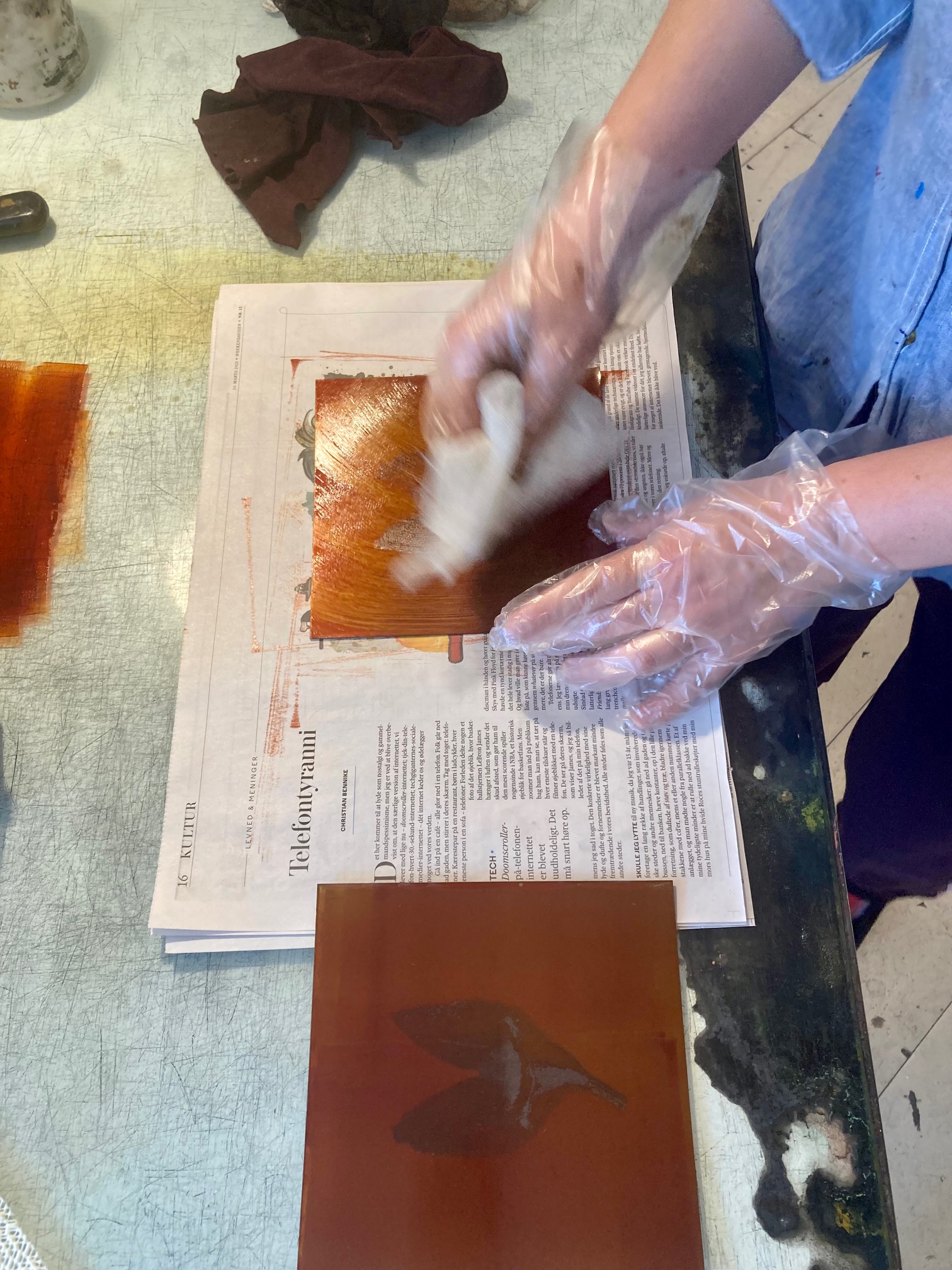 Nye værker. Grafisk værksted, Statens Værksteder for Kunst. Foto Marie Østerskov
Kinship – a weaving of voices
Mette Borup Kristensen
Enter ArtSpace
11- 25 november 2023
Opening 10. november 2023 16.00-18.00
Event 25. november 2023 13.00-14.00
Kinship – a weaving of voices undersøger kinship/slægtskab som tema. Begrebet kinship bruges også for at definere slægtsskab med andre arter, planter som dyr og sted – og i den amerikanske videnskabsteoretiker (forsker, feminist og forfatter) Donna Haraways begreb 'to make kin' / at skabe slægt.
Mette Borup Kristensen er optaget af altings indbyrdes forbindelse til hinanden og menneskets forbindelse til naturen. I udstillingen dykker hun dybere i sin egen slægt og den nedarvede forkærlighed til håndens arbejde, det æstetiske, materialesans og forhold til naturen som er gået i arv i generationer.
Med slægtsastrologien som værktøj ser hun på forbindelser i familiemedlemmers planet placeringer, der ud fra horoskobets 360 grader former geometriske mønstre, når de sættes i forbindelse med hindanden. Mønstrerne bruges som afsæt for placeringen af installationens forskellige elementer som grafiske tryk, pigment print, grene og andre naturmaterialer.
Mette Borup Kristensen
Født 1978. opvokset i Himmerland, bor og arbejder i København. Uddannet fra L'Accademia delle Belle Arti di Firenze 2000 – 2005.
At genskabe tilhørsforhold og nærvær med naturen er essensen i Mette Borup Kristensens arbejde og drivkraft som kunstner og menneske, og hendes virke findes i et krydsfelt mellem billedkunsten og det naturspirituelle.
Hun er optaget af naturens og kunstens healene potentiale i forhold til de udfordringer vi står overfor med klimaforandringer og biodiversitetskrise. Gennem værker der skabes i dybt nærvær med naturen, forsøger hun at genskabe den forbindelse vi mennesker, i den vestlige verden generelt, har mistet til naturen.
Alle værker i udstillingen er skabt i 2023.
Kinship—A Weaving of Voices explores the theme of kinship. The same concept, kinship, defines relationship with other species, plants as well as animals and place—and is used in the American scientific theorist (researcher, feminist and author) Donna Haraway's notion 'to make kin', an action that one consciously undertakes in order to create connection.
Mette Borup Kristensen is concerned with the mutual interconnectedness of everything and humanity's connection with nature. In this exhibition, she dives deeply into her lineage and inherited fondness for handwork—the aesthetic, feeling for materials, and relationship with nature that has been passed down through generations.
Using genealogical astrology as a tool, she looks at the planetary positions of family members, which, based on the 360 degrees of the horoscope, form geometric patterns when connected to each other. These patterns are used as a starting point for placement of the installation's various elements: photogravures, pigment prints, branches and other natural materials.
Visual artist Mette Borup Kristensen (b. 1978) graduated from L'Accademia di Belle Arti di Firenze in 2005, lives and works in Copenhagen. To re-create a sense of belonging and presence with nature is the essence of Borup Kristensen's work and her driving force as an artist and human being. Her work is found at the intersection of visual art and nature spirituality.
Thanks for support:
Tækker/
Tækker Group
Statens Værksteder for Kunst/
National Workshops for Arts
Billedhuggeren, professor Gottfred Eickhoff og hustrus, maleren Gerda Eickhoffs fond /
Foundation of Sculptor and Professor Gottfred Eickhoff and his wife, Painter Gerda Eickhoff

Previous and upcoming exhibitions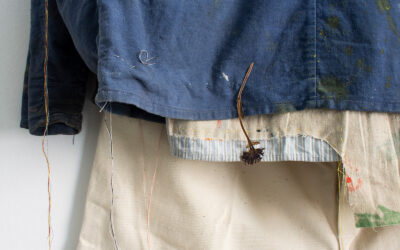 AGNÉ JUODVALKYTÉ
19. AUGUST – 3. SEPTEMBER 2023
Enter Artspace   –   Montanagade   –   8000   –   Aarhus C   –   Denmark