Juxtapose Art Fair, 20-21 AUGUST 2021
Enter Artspace, Juxtapose Art Fair, guided tour visit.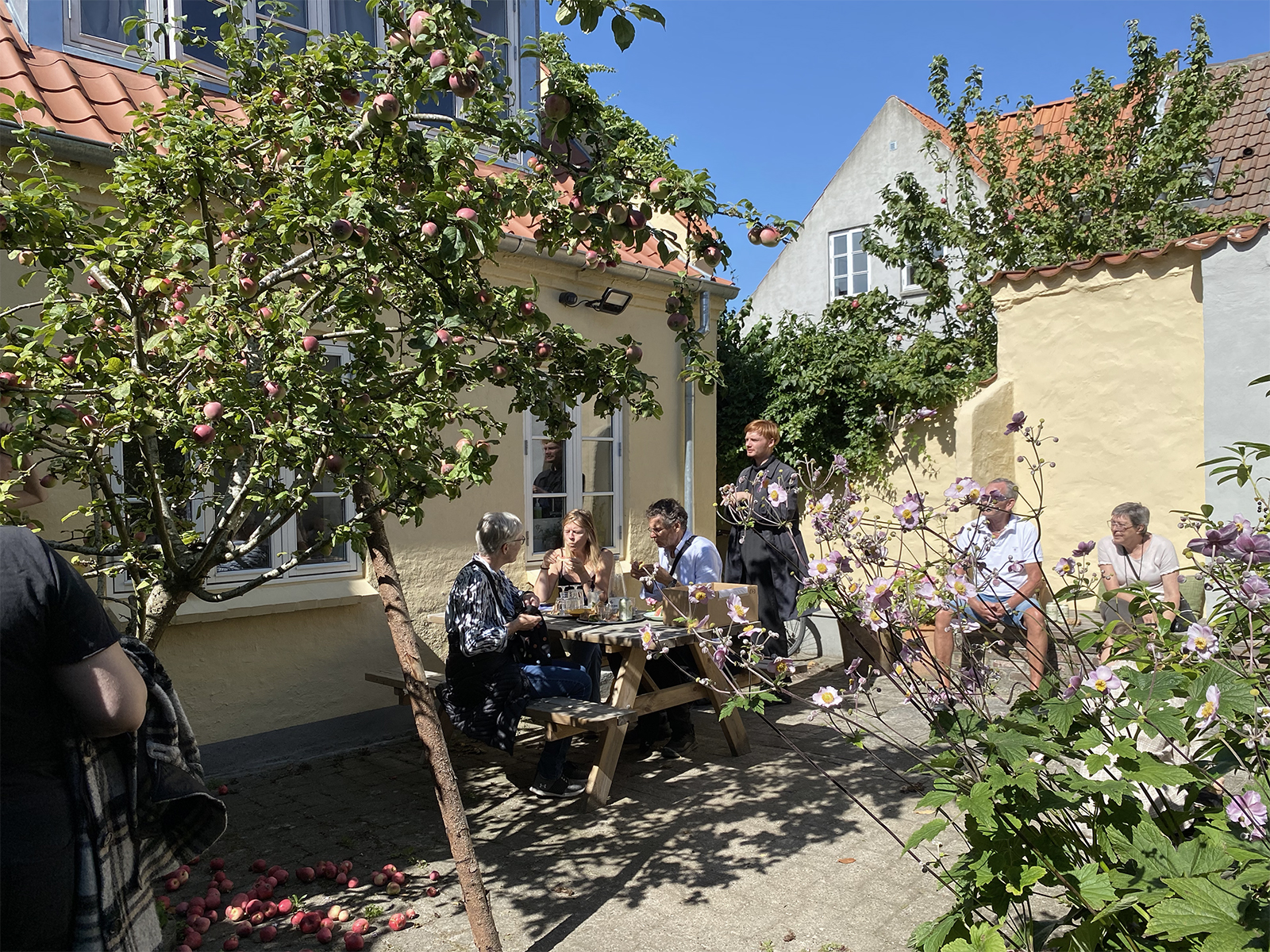 Enter Artspace, Juxtapose Art Fair, guided tour visit. Lunch in the garden.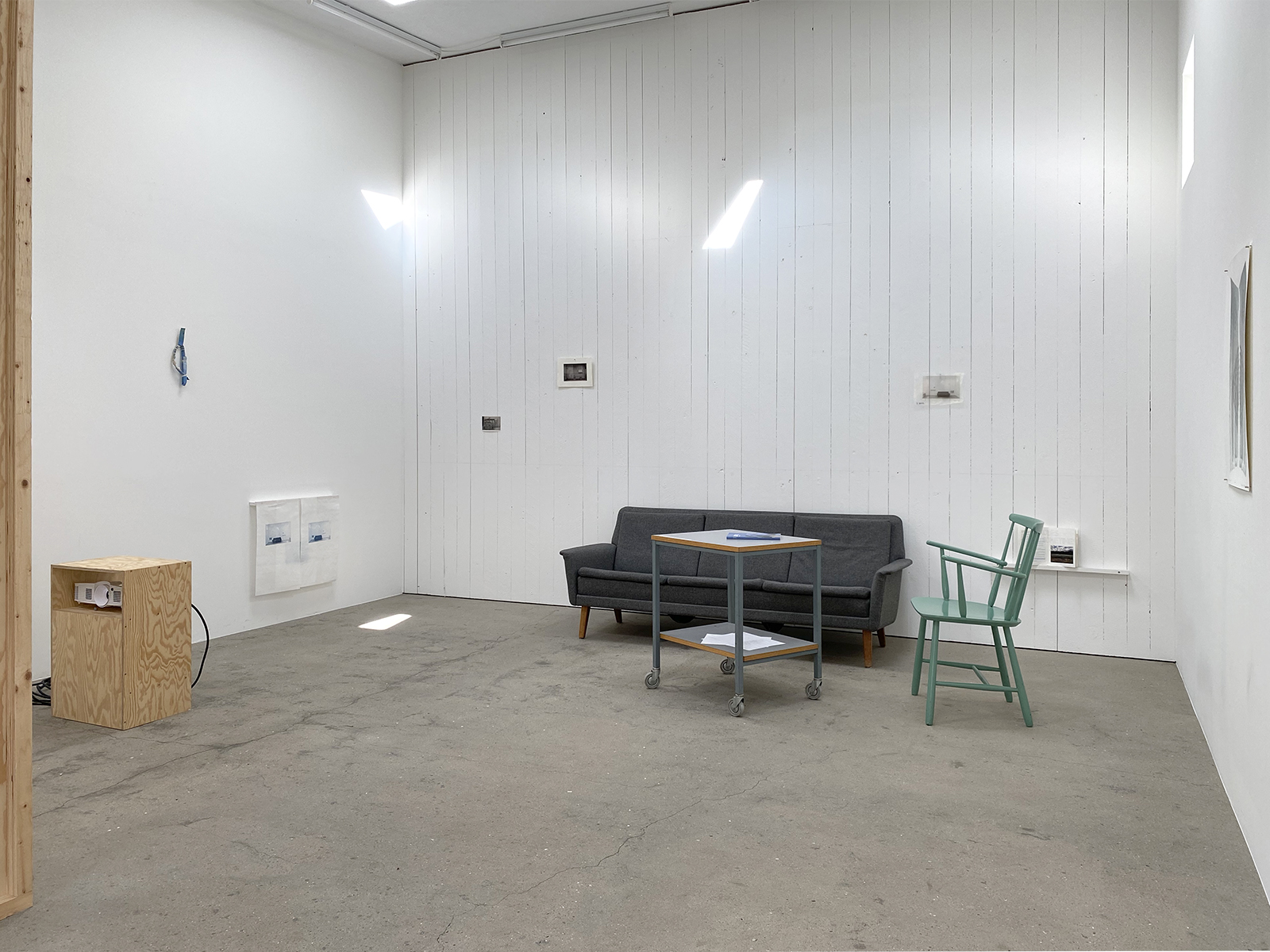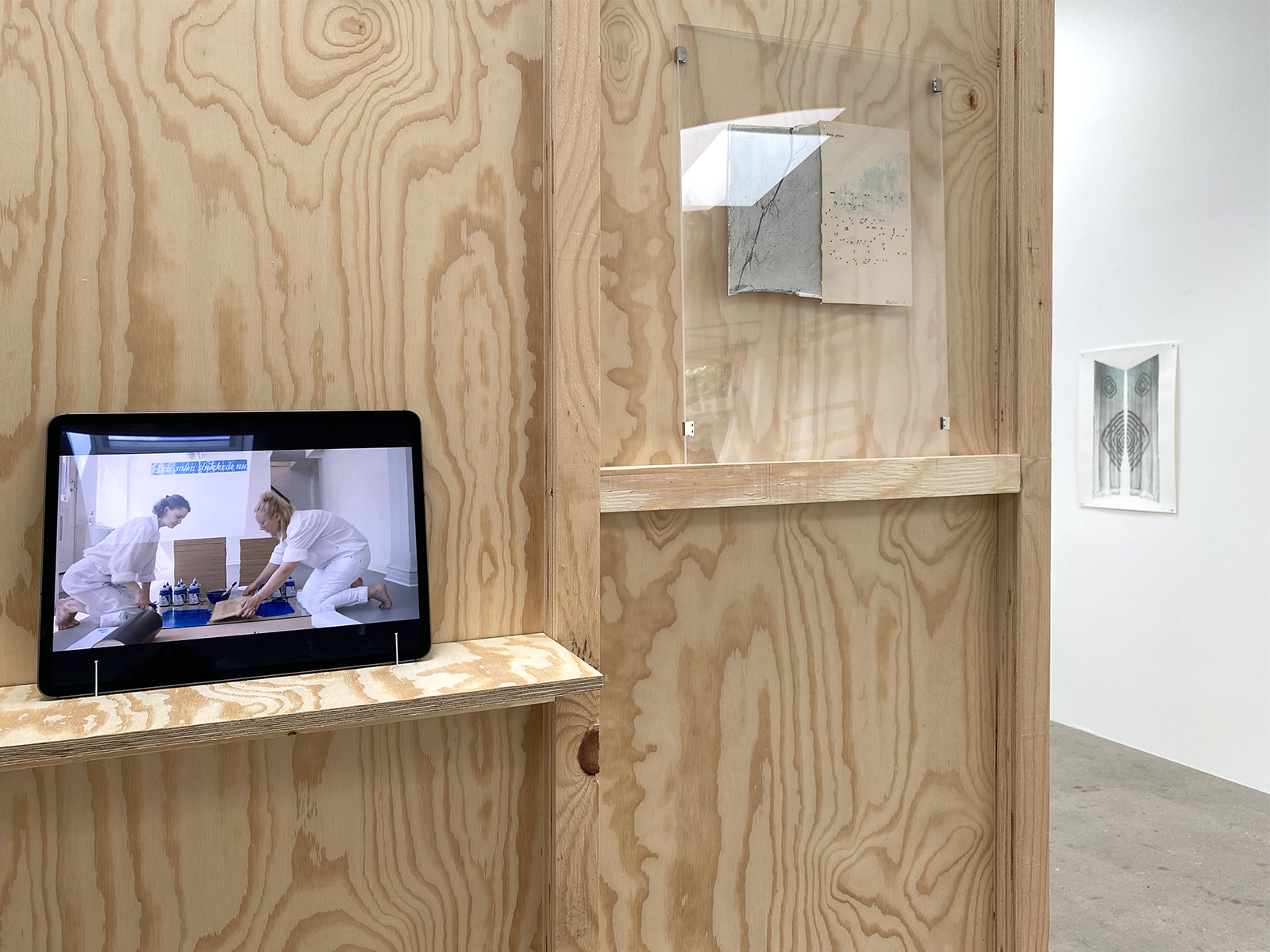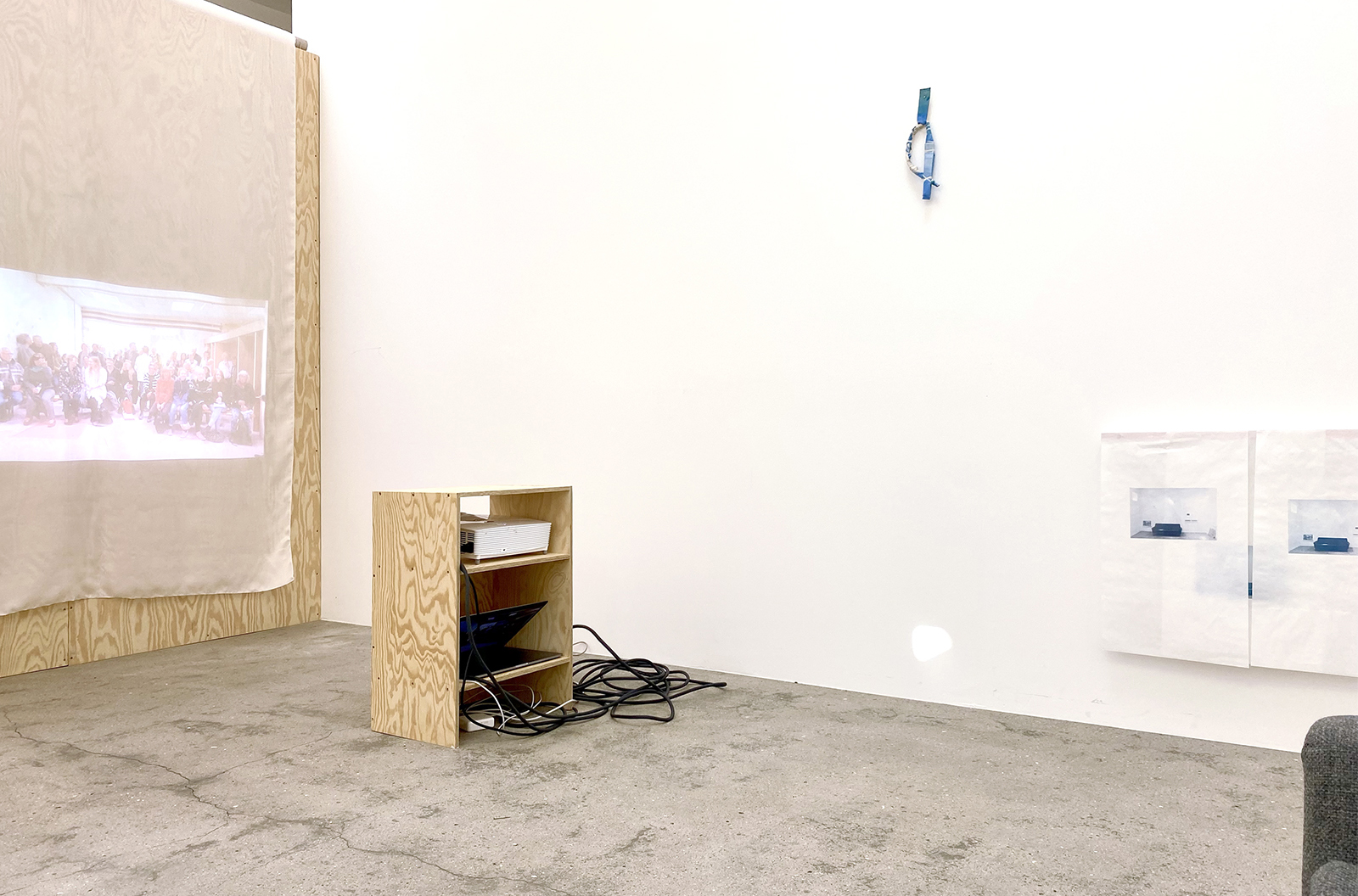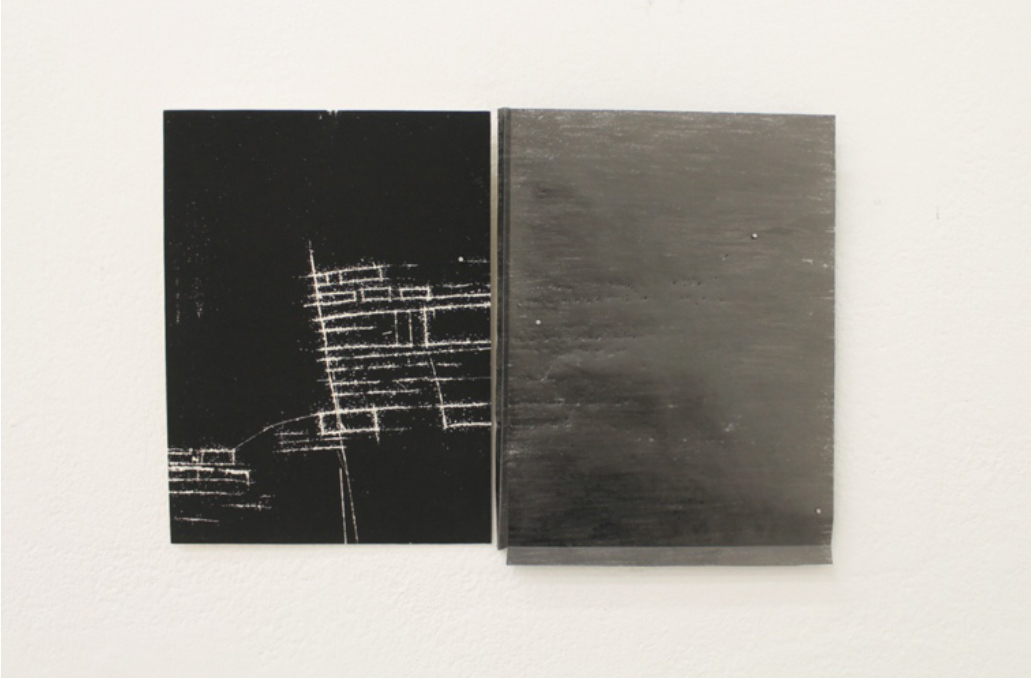 Altea Grau, work in progress. Photo Altea Grau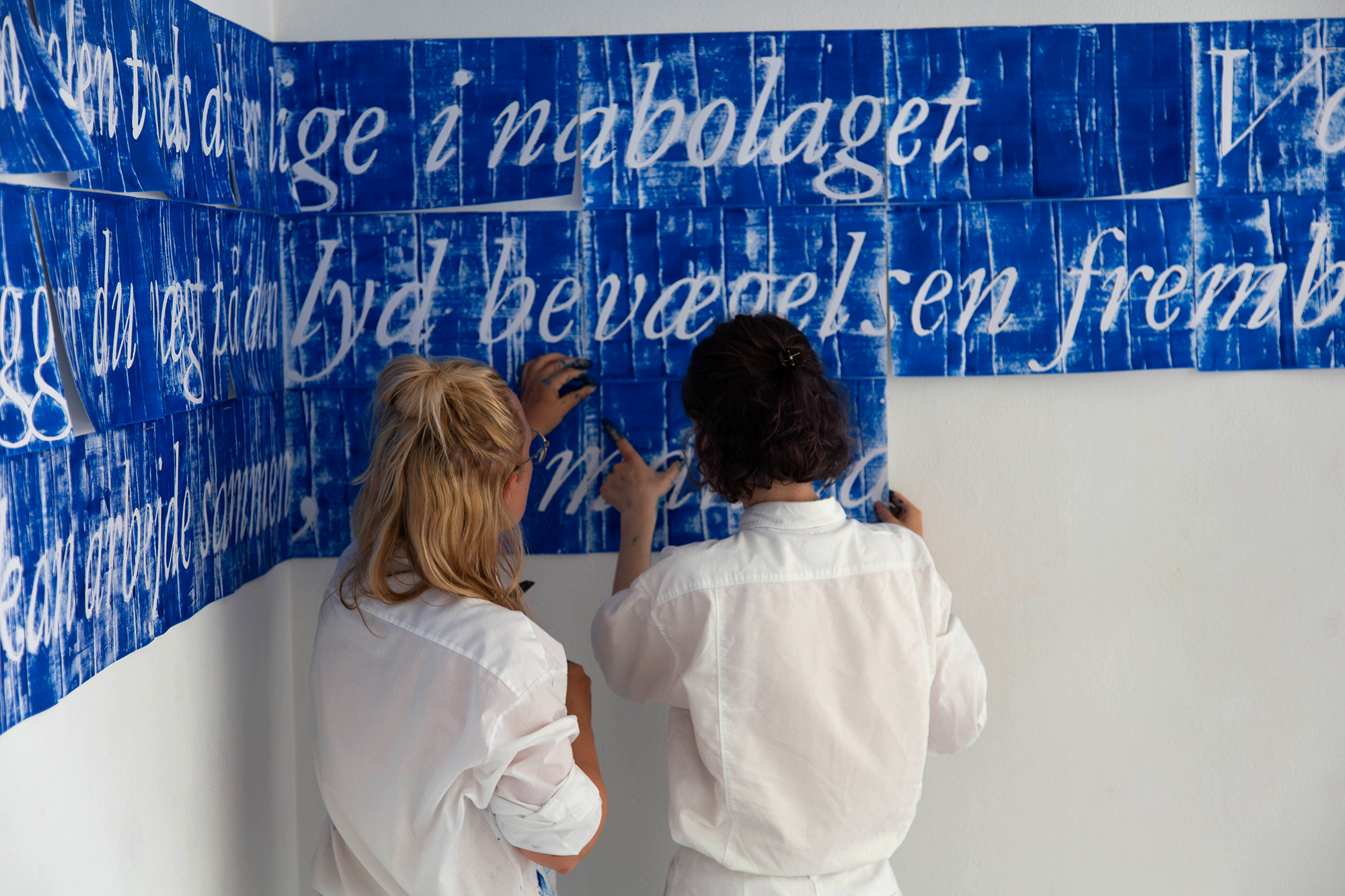 Olga Benedicte og Anne Zychalak Stolten. Performativ installation Hvis solen slukkede nu, 18/06/2021. Danske Grafikeres Hus, København. Foto: Jeppe Tolstrup Bach
Sofa – Group Show
Juxtapose Art Fair
20-21 august 2021
Enter Artspace deltager i Juxtapose Art Fair med det tomme galleri rum – et særligt rum med mange mulighed.
Vi viser billeder fra tidligere projekter og fortælle om de to kommende udstillinger i efteråret 2021.
Kig forbi. Vi glæder os.
UPCOMING EXHIBITIONS
The resistance of light
Altea Grau (UK), Visual artist and Researcher
1-16 October 2021
Altea Grau er en spansk billedkunstner og forsker med base i London.
Hun er interesseret i at udforske læsning som koncept, og det dobbeltsidede opslag som et afsæt for en stedsspecifik praksis.
'Denne udstilling vil have en eksperimenterende tilgang. Jeg vil skabe værker som skubber til grænserne af de grafiske teknikker, ved at undersøge de fundamentale elementer teknikkerne består af, og reflektere over udformningen af en trykplade, pressets betydning for trykket, dualitet og gentagelse, Altea Grau
Grau udstiller både nationalt og internationalt og bidrager fortsat til vigtige debatter via udstillinger, konferencer og symposier på tværs af samtidsteori, grafik, tegning og fotografi.
Performativ installation 
Olga Benedicte og Anne Zychalak Stolten (DK)
12 – 27 november 2021
Kunstnerduoen arbejder performativt med installation, grafik og skulptur. Siden 2018 har de udviklet en række serielle arbejdsperformances, der iscenesætter et fysisk værksted, som beskueren frit kan bevæge sig rundt i under tilblivelsen af et givent værk.
Olga Benedicte
Udvalgte udstillinger: Det Æstetiske Øre på Rønnebæksholm, Den uvidende lærer på Kunsthal Aarhus, Sense Me på Trapholt Art Museum.
Anne Zychalak Stolten
Udvalgte projekter: Produktionsplanlægger for Performa (NY), kurator på EC124H, Sophienholm Kunsthal og Vestjyllands Kunstpavillon.
________________________________________________
At Juxtapose Art Fair
Enter Artspace participates with the empty gallery space – a special space with many possibilities. They show pictures from previous projects and tell about the two upcoming exhibitions in the autumn of 2021.
Altea Grau (UK), Visual artist and Researcher
October 1-16, 2021
Altea Grau is a Spanish artist living and working in London. She is interested in exploring the concept of reading and the notion of the double page spread as a place to develop site-specific practice. She investigates the meaning that emerges from the engagement with the visual, spatial, material and connotative properties of the opened book.
'This exhibition will have a very experimental approach. I am creating artworks that push the boundaries of the printmaking techniques. My aim is to deeply explore the very fundamentals of the print processes, and this involves reflecting on the concept of matrix, the importance of the pressure, the duality and the echo of the reversal', Altea Grau
Altea Grau exhibits nationally and internationally and continues to contribute to key debates through exhibitions, conferences and symposiums across contemporary theory, fine art printmaking, drawing and photography contexts.
Olga Benedicte and Anne Zychalak Stolten (DK)
November 12-27, 2021
The artist duo works performatively with installation, graphics and sculpture. Since 2018, they have developed a series of performances that stage a physical workshop in which the viewer can move around freely during the creation of a given work.
Olga Benedicte – Selected exhibitions:
The AestheticEar at Rønnebæksholm,
The Ignorant Teacher at Kunsthal Aarhus,
Sense Me at Trapholt Art Museum.
Anne Zychalak Stolten – Selected projects:
Production planner for Performa (NY), curator at
EC124H, Sophienholm Kunsthal and Vestjyllands
Kunstpavillon.
INFO SOFA – Group Show
1. Olga Benedicte og Anne Zychalak Stolten (DK)
Film from performance 'If the sun' 2021, Danske Grafikere
2. Alte Grau (UK)
'The Traces of a Fold', 2019
Composition of found pages and prints
3. Agne Juodvalkyte (Lithuania / Berlin)
Tools for the Future (Auskaras), Vessel, 2019
Textile, yarn
4. Birgitte Munk (DK)
Studio Composition 2019 on white gallery shelf
Photopolymer photogravure, imprint on ordinary workshop paper, pink masking tape.
September 2019, Vilnius Art Academy
5. + 6. Birgitte Munk (DK)
Studio/ 02, 2014. Photogravure print. E.A. Rives BFK/ 250 g
Studio/ 05, 2014. Postcard of a Photogravure print. E.A. Rives BFK/ 250 g
7. Sofa
Readymade object, unknown origin, Ca. 1960
From the site-specific installation Sunshine. So far…, 2019
8. Birgitte Munk (DK)
Studio Composition 2019, tranparent
9. Marija Marcelionyté-Paliuké and Birgitte Munk
Accidents and/or artist's strategy. How ideas are born?
Artist book, edition Birgitte, 2019
10. Marija Marcelionyté-Paliuké (Lithuania)
'Tension', Silkscreen, 3 colors on Canson paper, 50,5×72 cm, 2019
11. Agne Juodvalkyte (Lithuania / Berlin)
Tools for the Future (Auskaras), The Earing, 2019
Textile, yarn
12. Victoria Ahrens (UK)
Parts Unknown, Publication (2019)
________________________________________________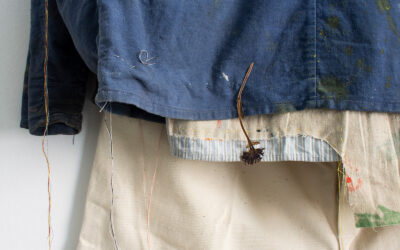 AGNÉ JUODVALKYTÉ
19. AUGUST – 3. SEPTEMBER 2023
Enter Artspace   –   Montanagade   –   8000   –   Aarhus C   –   Denmark